Travelling with Pets
Useful information about flying with your pet from Dublin Airport.
Contact your airline
Pet policies differ among individual airlines and some airlines will only carry guide/assistance animals, like guide dogs, and practically all airlines require advance booking. Please contact your airline to find out more. Contact details for airlines departing from Dublin airport can be found here.
Pet Travel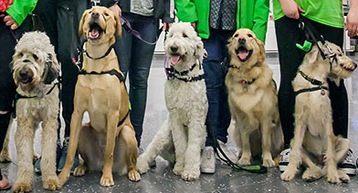 A distinction is made between animals which are permitted to travel in the cabin (PETC = pet in cabin) and animals which are carried in the hold (AVIH = animal vivant in hold).
Where your pet will travel depends on its size, weight and the type of animal and whether or not your pet is a special assistance animal.
Your pet must be kept in a suitable transport crate, which should be well ventilated, leak-proof and contain the animal securely.
Your pet should have sufficient space and be able to move freely.
Flying with your own pet should not be underestimated. The unfamiliar environment, strange smells and new sounds can make the journey very difficult and stressful for your animal.
For more information about travel requirements and the necessary documentation, contact your airline or travel agent.
Pet Documentation
For overseas travel, dogs and cvisit ats may need:
A valid pet passport
Microchip
Particular vaccinations
A veterinary health certificate
To find out more travelling or relocating out of Ireland with your pet please visit the Department of Agriculture, Food and the Marine website.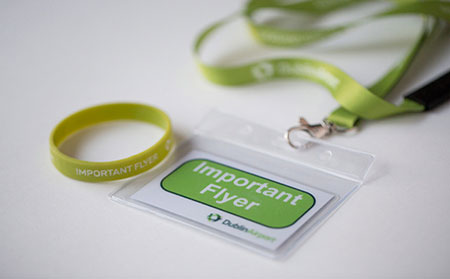 Hidden Disabilities
Find out more about how Dublin Airport can offer additional support and assistance to passengers.