The DUB+ Partner Marketing Exchange is our annual event which provides an unmissable morning of insights and networking. It brings together our airlines, partners and leading thinkers in trade, industry and agencies and we discuss topics of relevance, share expertise and experience.
Now in its 4th year, the DUB+ Partner Marketing Exchange 2019 took place on Thursday 24th January at the Radisson Blu Hotel, Dublin Airport. The theme of how we deliver 'Better Business Together' was explored and the event was attended by a captive audience of over 100 participants. Take a look at the event video highlights below.
DUB+ Partner Marketing Exchange Feedback
"My key highlight was how we can work with Dublin Airport for the partnership and extract maximum value. Learnt a lot of valuable insights, great networking" Paul Cruttenden– Cathay Pacific
"Thank you so very much for a great DUB Plus event on Thursday. I always really enjoy them, it is so insightful and well organised." Helen Fyfe - Lufthansa
"DUB+ has a huge value and expertise to offer airlines for shared goals" Padgett Johnson – Qatar Airways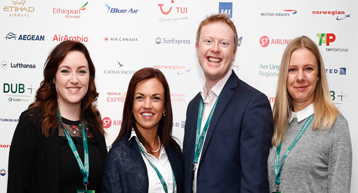 To take a look at some of the pictures from the 2019 event click here.