Economic Impact Studies
Everybody in Ireland knows where Dublin Airport is. But not everybody appreciates just how much it does for our economy, our employment levels, and our ability to travel to and trade with the rest of the world.
For example, the airport facilitated 116,100 jobs in the Republic of Ireland in 2022 and contributed a total of €9.6 billion in gross value added (GVA) to the Irish economy. Those were just some of the findings of an independent report in the economic impact of Dublin Airport which was produced by InterVISTAS and published by daa, the operator of Dublin Airport, in September 2023.
The report highlights the overall economic impact of Dublin Airport and considers areas such as employment levels, the wages of the people employed in airport-related activities, and the indirect benefits that flow into the wider Irish economy.
Key findings in the report include a breakdown of the number of jobs generated by Dublin Airport in both its immediate locality of Fingal, as well as Dublin, Leinster and the rest of the country. There's also information about Dublin Airport's economic contribution to all parts of the country, including how 28% of the activity it generates for the Irish economy happens outside of the Leinster region.
The full report can be read by clicking here or on the cover image below.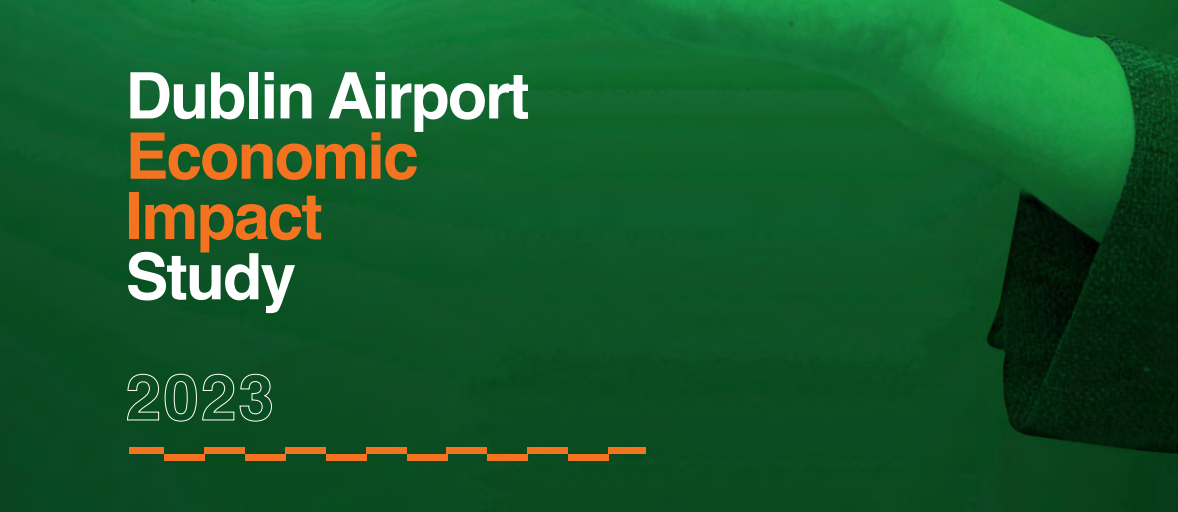 Link will open in a new window

Economic Impact Study 2023 PDF 22921 KB
Link will open in a new window

Economic Impact Study 2019 PDF 6525 KB
Link will open in a new window

Economic Impact Study 2016 PDF 1025 KB
Link will open in a new window

Dublin Airport Information Brochure PDF 8282 KB