Managing Noise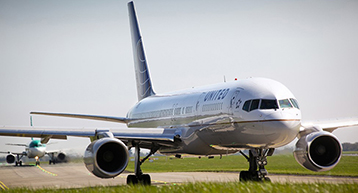 Dublin Airport, like most airports, is subject to International Civil Aviation Organisation (ICAO) rules and procedures. ICAO works with 193 Member States and industry groups to reach consensus on international civil aviation standards and recommended practices and policies in support of a safe, efficient, secure, economically-sustainable and environmentally-responsible civil aviation sector.
Balanced Approach
The ICAO framework relating to aircraft noise is the Balanced Approach, which aims to strike a balance between the needs of the aviation industry to develop and grow and the need to minimise and reduce noise in communities surrounding airports. The framework recognises that noise challenges are unique to each airport and a tailored approach needs to be adopted. It makes clear, that each airport should assess the noise situation specific to its operations and develop appropriate measures to manage noise in line with the Balanced Approach.

The National Aviation Policy (NAP) for Ireland, published in 2015, states that Ireland will implement a "Balanced Approach" to noise management at Irish airports. Dublin Airport is already undertaking a wide range of measures to avoid and mitigate noise impacts in line with this approach.

There are four pillars of the Balanced Approach:
Responsibilities
Various stakeholders at the airport contribute to the overall management of noise associated with airport operations.
The Irish Aviation Authority (IAA)
All aircraft arriving and departing Dublin Airport come under the direction of the IAA, which provides air traffic control services in Ireland and is also responsible for the control and routing of aircraft. The Noise & Flight Track Monitoring Service of daa has regular meetings with the IAA to continuously review the track keeping of aircraft in the vicinity of the airport.
Airlines
There are 56 airlines operating at Dublin Airport. All have modern aircraft fleets that meet Chapter 3, Chapter 4 and/or Chapter 14 ICAO noise standards. Many of these airlines have significantly updated their fleets in recent years, with older aircraft being phased out in favour of more fuel efficient and quieter aircraft.
Airport
Aircraft taking off from Dublin Airport are required to follow specific flight paths called Noise Preferential Routes (NPRs), also known as flight corridors, unless directed otherwise by air traffic control. These have been designed to limit noise impact by avoiding overflight of built up areas where possible. The airport tracks how aircraft fly within these flight paths.
If a noise complaint is made to Dublin Airport, the flight path is reviewed to assess whether the aircraft was off-track. The complaint may be escalated to the IAA for further investigation if required. To find out more about the noise complaints procedure click here.

daa shares data from the Flight Tracking Monitoring System with local stakeholders through the Dublin Airport Environmental Working Group (DAEWG). This group brings together local communities and representatives from daa and the IAA under the guidance of an independent Chair to discuss environmental topics relevant to the airport and its community. This forum has been in place (in various formats) for over 10 years and continues to provide valuable engagement for all parties. To find out more about the DAEWG click here.