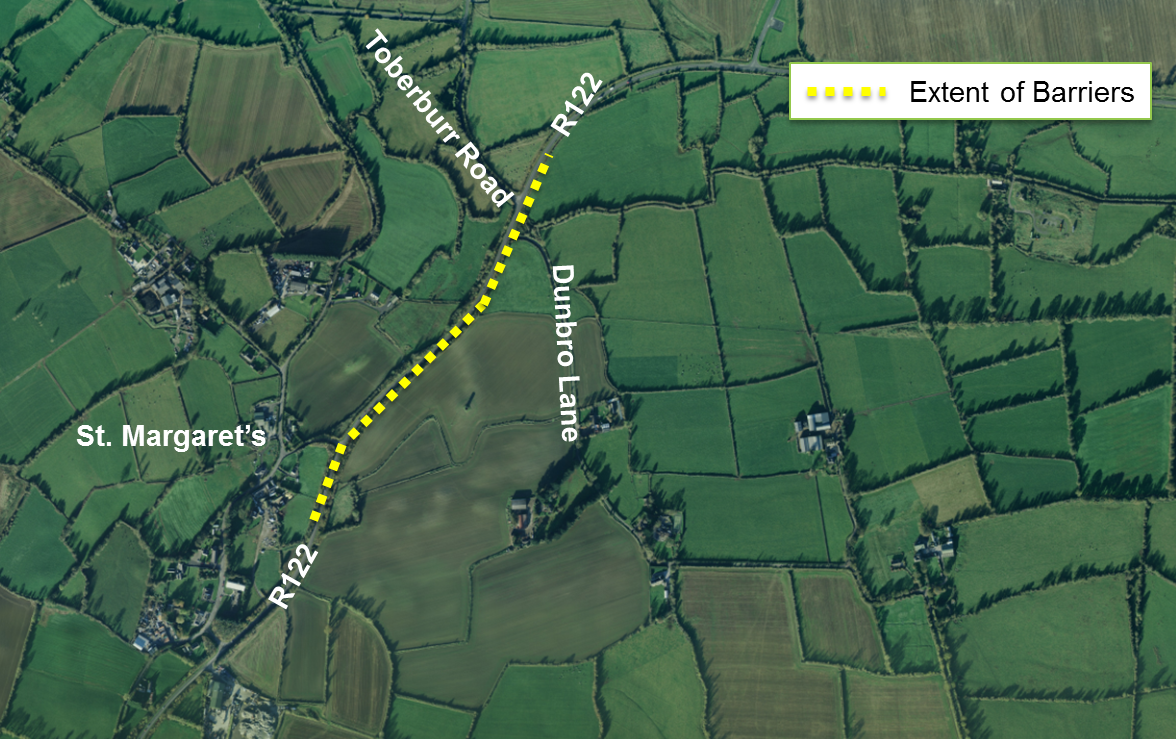 As you are aware, the first construction package for North Runway at Dublin Airport is underway and works are proceeding on schedule.

We committed to continued communication with our neighbours and local communities throughout the project and want to let you know about some safety measures we are undertaking at roads in the vicinity of St. Margaret's Bypass.

Protective crash barriers need to be installed on both sides of the R122 from c. 100m before St. Margaret's Bypass to c. 100m after the Toberburr Road, as shown on map below. These barriers are essential to protect the road works staff and road users while the safe construction of the new signalised junction is underway.
The barriers will be installed on Tuesday, March 28, weather permitting, and this will involve closure of above section of the east side of the road between the hours of 10am and 4pm. A plant crossing with traffic controllers will be set up to allow the safe crossing of materials from the east side of St. Margaret's bypass to the west and back.
While lane widths will be reduced, two-way free-flowing traffic will be maintained once installation works are complete. The barriers will remain in place for the duration of the works until c. August 2017.
If you have any queries in relation to these safety measures, please contact the North Runway Team on freefone 1800-804422 or email northrunway@daa.ie.