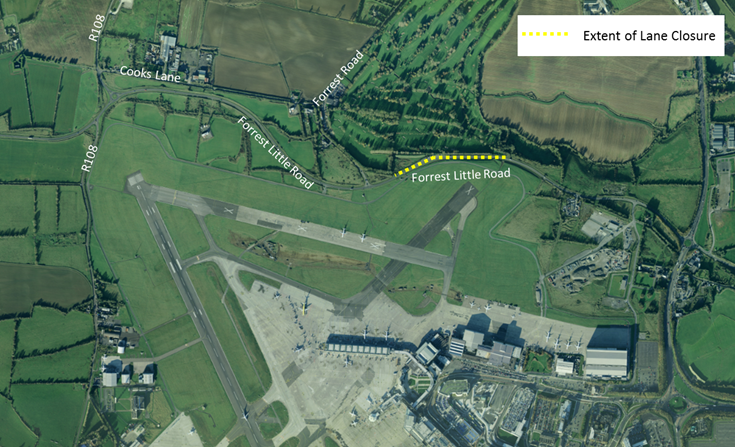 The first construction package for North Runway at Dublin Airport continues on schedule, and the planned traffic management measures which were planned to take place at Forrest Little Road on Monday of this week have had to be deferred until Wednesday, April 12.

In order to facilitate the safe installation of temporary road barriers along the edge of a portion of Forrest Little Road, a 500m section of this road (see map below) will need to be reduced to single-lane traffic between the hours of 10am and 4pm. These works will allow us to safely construct the new section of Forrest Road and Viewing Area in this location.
All necessary traffic management measures will be in place to ensure the safety of staff and the public, and to reduce the impact on road users. Two-way traffic will be maintained after this temporary lane closure is complete.
We apologise for any inconvenience and welcome queries to the North Runway Team on freefone 1800-804422 or email northrunway@daa.ie.