Flight Schedule
Please find below our Winter 2019/2020 Flight Schedule which will give you an overview of destinations and airlines that are scheduled to and from Dublin Airport for Winter 2019/2020.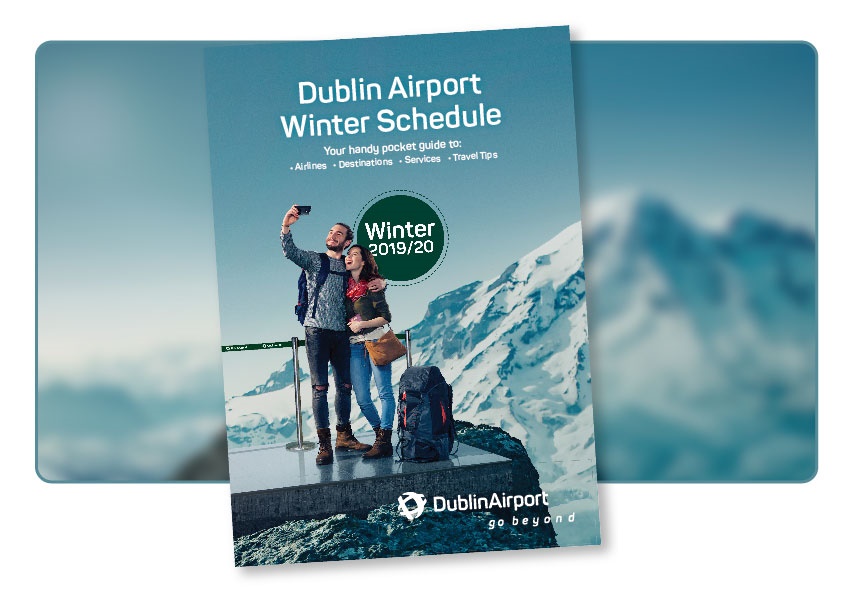 View WINTER SCHEDULE
The information in this booklet is issued only as a guide and is based on the best information available at the time of publication. Flight times and other details should be confirmed with the airline concerned or with your local travel agent.
View WINTER TIMETABLE
Our 2020 summer timetable will be available from March 2020, in the meantime you can read our 2019 summer schedule for an idea of destinations, airlines and flight frequencies.
View SUMMER SCHEDULE
Cirium
Sourced by Cirium, you can search online for direct destinations and flight timetables from Dublin Airport.