Additional Facilities
Below you will find a list of some of the other facilities available at the airport.
E-tolling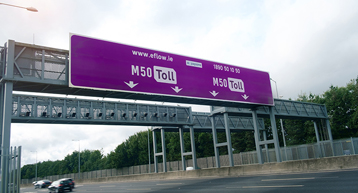 E-Toll is the symbol for electronic tolling on the M50 motorway in Dublin. Electronic tolling allows motorists to use the M50 electronic tolling lanes.

How does electronic tolling work? 
If you register for electronic tolling, a small electronic tag is placed in the vehicle and is detected each time the vehicle passes through the plaza.
The toll is then debited from the customer's account.
The electronic tolling system automatically recognises the correct toll for the class of vehicle you are driving.
Alternatively, motorists can pass through the toll and pay later at an E-Toll payment facility.
There are E-Toll payment facilities available at both terminals in Dublin Airport. In Terminal 2, you can pay your E-Toll in the Spar shop on the arrivals level.
Meet & greet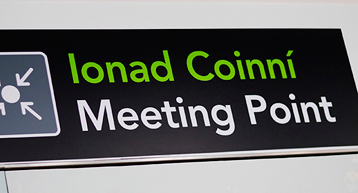 If you are being met on arrival at the Dublin Airport, make sure that the people meeting you have the following information:

Your flight number
Where you departed from (airport not resort)
The time and date of your flight
They should also be aware that they may have to factor in additional time for customs, baggage claim etc., depending on where you were arriving from (e.g. USA).
A designated meeting point is located adjacent to the information desk in the arrivals level in Terminal 1 and adjacent to the Spar shop in the arrivals level in Terminal 2.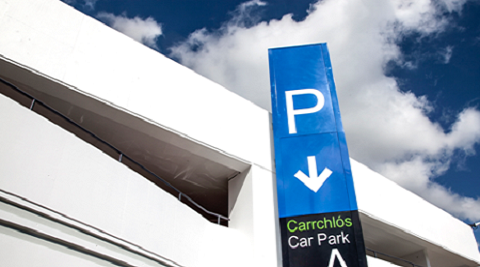 Car Parking Tips
Based on our car parks customer's FAQs, here are some tips to help you prepare for your car park journey.
Baby changing facilities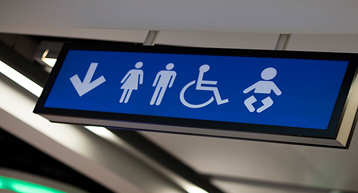 You will find many baby changing rooms throughout Dublin Airport where you can change your child undisturbed.
These are located next to the toilet facilities throughout the airport.