Travel to the USA from Ireland is permitted. The USA has very specific COVID-19 related travel and entry requirements. We recommend that you check the latest guidance and travel advice with your airline, or check the Irish Government Department of Foreign Affairs website. Please click here for the USA travel advice page.
Please check with your airline to confirm when the check-in desks and bag drop for your flight will open.
We advise that you allow 3 hours before a long-haul flight.
If checking a bag, verify your airline's check-in & bag drop desk opening times, and if possible, allow up to one hour of additional time to check-in luggage.
If you are flying soon, please be aware that it might be very busy at peak periods, so allow yourself plenty of time to check-in, go through Security screening and allow time to go through US Preclearance before your USA bound flight. USA flights depart from Terminal 2.
Airlines and Destinations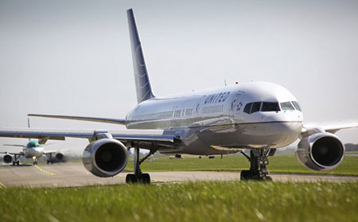 Here you will find a full list of US destinations that you can fly to and the Airlines that offer those direct routes from Dublin Airport.
Airlines and Destinations Details
US Preclearance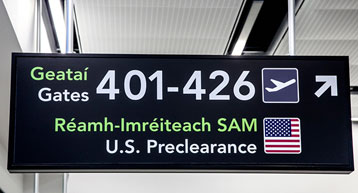 The US Preclearance (USCBP) facility at Terminal 2 in Dublin Airport is a purpose-built facility that allows US bound passengers to undertake all US immigration, customs and agriculture inspections at Dublin Airport prior to departure.
FAQs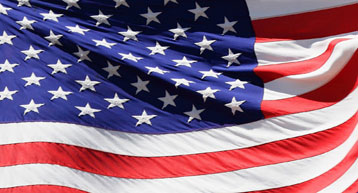 Here you will find a list of frequently asked questions about travelling to the USA from Dublin Airport.