Sensory Room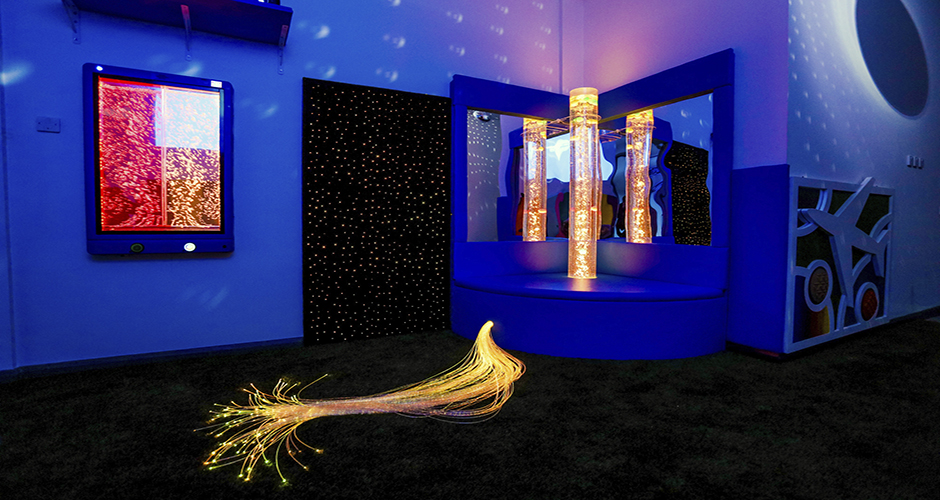 Dublin Airport has opened a purpose-built sensory room, aimed at helping to calm passengers who might feel overwhelmed in busy and unfamiliar airport surroundings.
The new space is located after security screening and just before the 400 gates, and is designed specifically for people with autism, dementia, cognitive impairment or other special needs.
The room is free to passengers departing from the airport, with 60-minute sessions available through a booking system. To book the room, please call 01-7047783 or email prm@ocsireland.com.

What is it?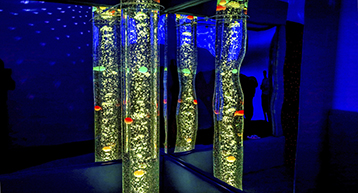 Depending on the passenger's requirements, users will have the option to transform it from a calming and relaxing environment to a stimulating interactive space full of light and sound.
Created with the help of Adams Sensory Zones, a Dublin based company that specialises in the design and installation of bespoke Multi-Sensory and Soft Play rooms, this state-of-the-art facility includes relaxing music, mood lighting, bean bags, comfortable seating, digital display panels, tactile panels, textured flooring and a game to improve memory and motor skills.
Sensory Room FAQs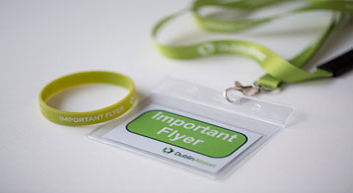 Travelling with Autism
Information about help and assistance available for those travelling with Autism at Dublin Airport.