Prepare
How to prepare for Security screening
For liquids, gels, pastes and sprays, please follow these simple tips:
Size it: containers of max 100ml
Bag it: only 1 x 1 litre clear plastic bag per person
Separate it: a sealed bag separate from hand baggage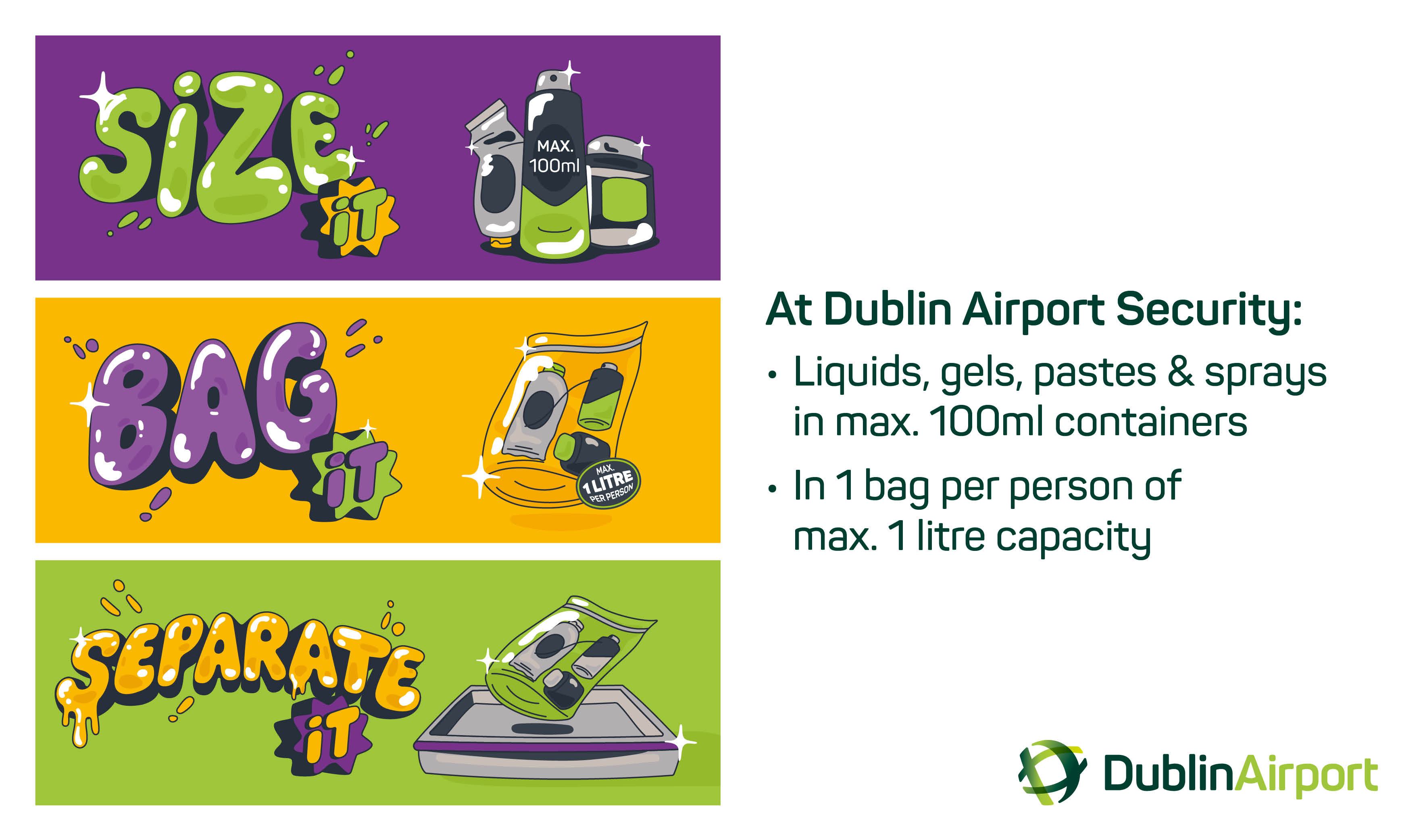 Other advice for Security screening
Please watch our security preparation video below and follow these top tips.
Ideally bring only one cabin bag per person. Remember to check your airline's cabin baggage rules.
Please have electronic devices out in a security tray, along with shoes or boots, jackets, coins, wallets, belts and metallic strap watches.
If you need to remove jewellery, please put it in your bag.
Ideally do not carry any sharp items, however if you do have sharp items such as a small nail scissors, it must be less than 6cm in size and then it will be allowed. Anything above 6cm is not allowed in carry on hand baggage.
Please watch our video
Security screening opening hours and when to arrive for your flight
Security in T1 is now open 24 hours a day, 7 days a week
Security in T2 opens at 04.00, so people flying from T2 should factor this in.
We advise that you allow 2 hours before a short-haul flight, and 3 hours before a long-haul flight.
If checking a bag, verify your airline's check-in & bag drop desk opening times, and if possible, allow up to one hour of additional time to check in luggage.
You can also view check-in times by airline and by Terminal here
Please see below additional tips to help you prepare for Security screening, and a link to our overall Dublin Airport FAQs including COVID-19 travel related queries (travel advice page)
Summary of all rules for liquids, gels, sprays and pastes at Security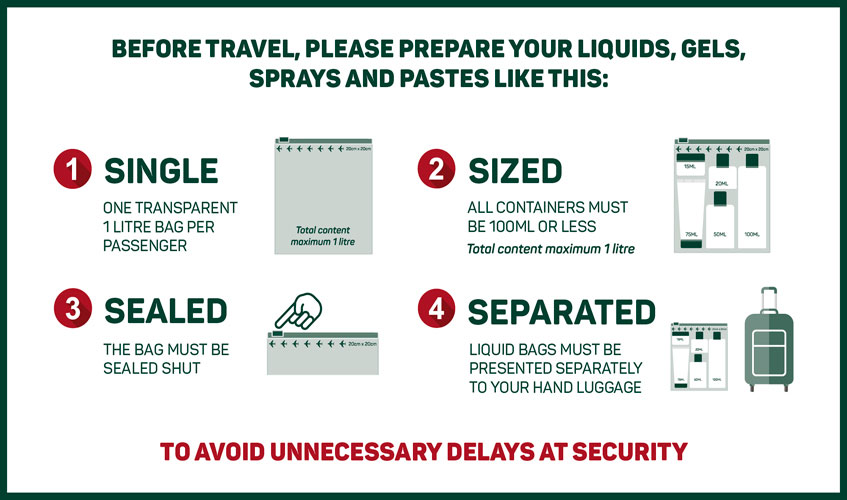 Liquids allowed
Please follow the below infographic for more information on the restricted and allowed liquids at Security screening. Please ask a Security Officer for an allowed liquids tray for medicines or baby food or special dietary liquids of plus 100ml.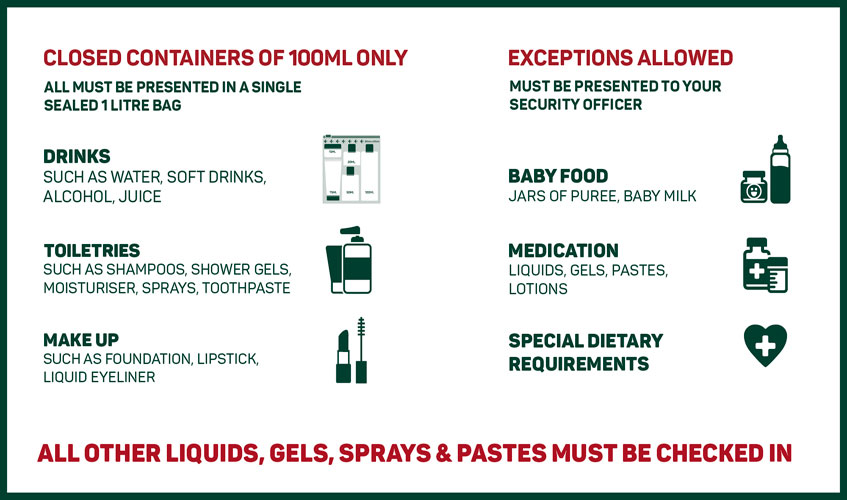 For a full list of all Security FAQs please click here