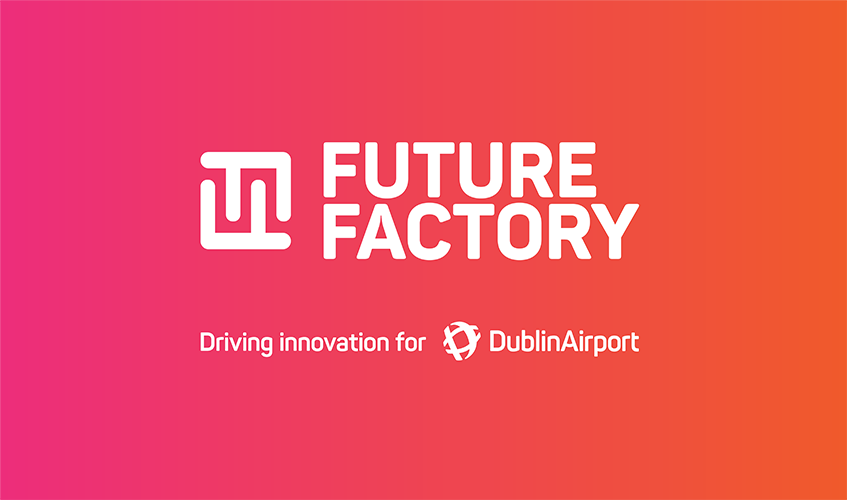 At The Future Factory we believe in thinking big, defying norms and imagining what the Airport of the future could be. Our vision is to 'be the new' by stimulating and supporting the delivery of new value for Dublin Airport and partners. We do this by unlocking joy for passengers and solving business problems.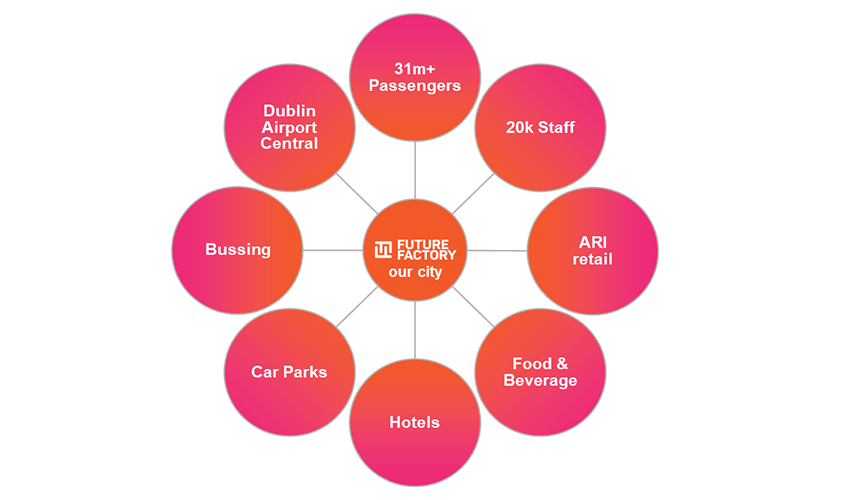 We seize all opportunities and see ourselves as more than an airport – we view ourselves through the lens of a city with:
31.5m pax in 2018 – and as one of the fastest growing airport in Europe, a new runway and close to a billion in infrastructure budget for the next phase of growth.
Nearly 20,000 people who come to work on campus every day,
Retail and shopping opportunities both in Dublin and internationally from Auckland to Abu Dhabi through our International retail arm of our organization ARI
Our Food & Beverage partners
Hotels
Ireland's largest car park and Ireland's busiest bus station with 1,700 movements daily making Dublin Airport the most connected location in Ireland
Dublin Airport truly is a microcosm of diverse business activity, and The Future Factory works across all frontiers of business at Dublin Airport, where we seek to develop real innovation that delivers a tangible change and creates value for passengers, partners and Dublin Airport.
Want to know more or discuss a business opportunity with us? Please contact us at futurefactory@dublinairport.com