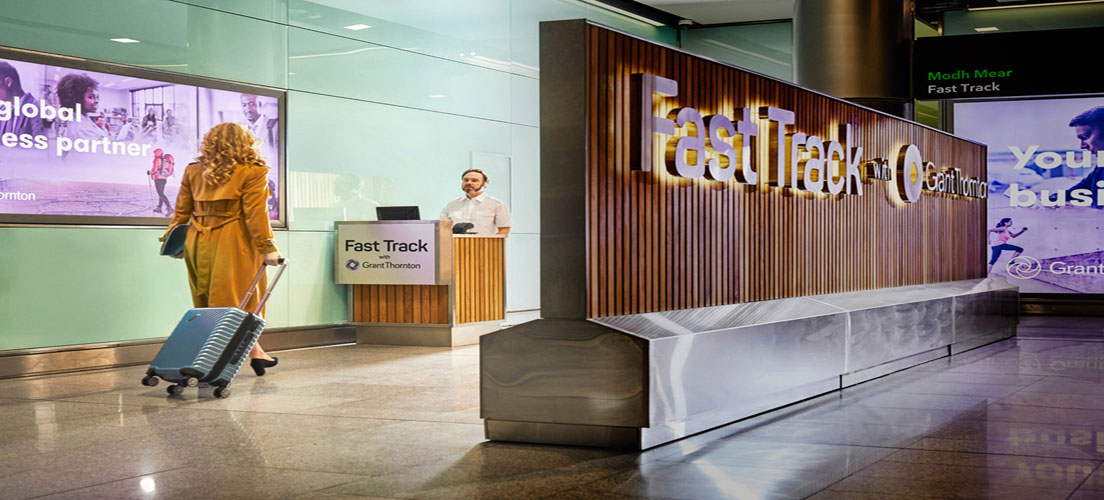 Fast Track Security lane

Our Fast Track service allows you to make the best use of your airport travel time. Book online and receive live flight updates to your mobile. Available in Terminal 1 and 2, departing flights only.
Why not bundle Fast Track with Airport Lounge access? Our T1 Lounge is in Terminal 1, our 51st&Green lounge is located after US Preclearance and our East Lounge is located on the corridor that connects Terminal 1 and Terminal 2. The lounges are currently open and available to book.

Pricing
Fast Track access is priced between €6.99 and €12.99 and is dependent on date and time of travel.
What do I get?
Access to dedicated Fast Track channel
Flight status updates via text message
Complimentary hot beverage
Opening Hours
Terminal 1: From 05.00 to 21.00
Terminal 2: From 05.00 to 14:00 (Mon-Thurs) and 05:00 to 10:00 (Fri-Sun)
Top 5 Fast Track FAQs
Read all