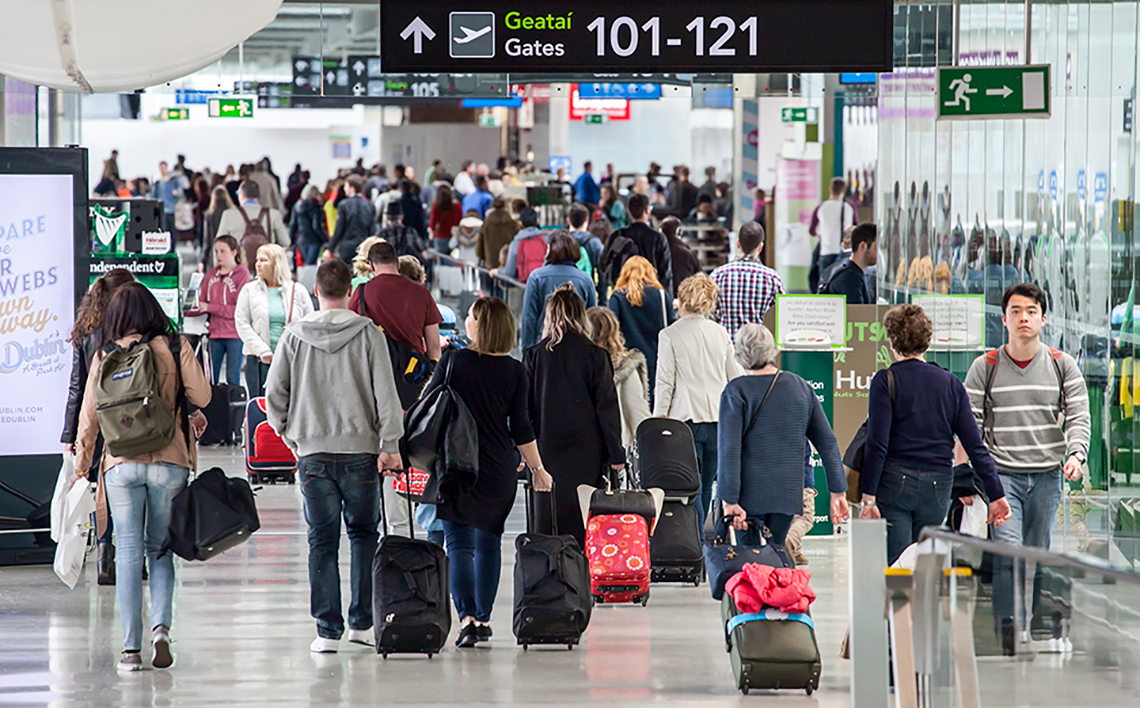 Dublin Airport has welcomed a total of 23 new routes and four new airlines so far this year, making this the busiest summer in the airport's 79-year history.
More than 1.3 million extra seats have been added across the airport's route network, which is a 6% increase in capacity when compared to last summer.
Of the new long-haul routes, American Airlines launched a new route to Dallas-Fort Worth and WestJet started new routes to Calgary and Halifax, Nova Scotia. Aer Lingus operate flights to Minneapolis-St. Paul and Norwegian launched a new route to Hamilton Toronto.
Of the new short-haul routes, TAP Air Portugal commenced services to Lisbon and airBaltic launched a new service to the Latvian capital Riga. Ryanair have added several new services at Dublin, namely Bordeaux, Bodrum, Bournemouth, Cagliari, Dubrovnik, Gothenburg, Kyiv, London-Southend, Lourdes, Milan/Malpensa, Thessaloniki, and Split. SunExpress fly to Izmir, Great Dane Airlines operate a new route to Aalborg in Denmark and Loganair started operations to Carlisle close to the Lake District in the UK.
Additional capacity and frequency have also been added on 15 existing routes highlighting the strong demand in the market.
The number of seats to and from North America is up 3% this summer, with an extra 91,000 seats this year. The peak summer months see nine airlines flying 464 flights per week to and from 18 destinations in the US and six destinations in Canada, which equates to an average of 66 flights daily to and from North America.
Dublin Airport is the 11th busiest airport in the European Union and welcomed 31.5 million passengers last year, which was a 6% increase on the previous 12 months. Passenger numbers are up 6% in the first six months of this year.