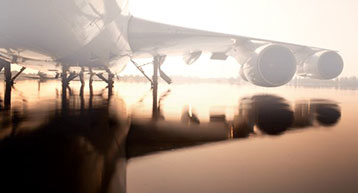 All persons operating in restricted areas of Dublin Airport are required to hold an Airport Identification Card issued by daa.
Applications for Airport Identification Cards are issued by and approved through registered companies and their registered Authorised Signatories.
This is done by use of the ID1 online portal.
Interested applicants should contact their employer company for further details.
At Dublin Airport, Airport Identification Cards are issued at the ID Centre – Dublin Airport, located on the arrivals level of Terminal 1.

The ID Centre is open to the public Monday to Friday from 09.00 - 16.00 and may be contacted as follows:

• Email: aic@daa.ie
• Administration staff: + 353 1 944 4065 or + 353 1 944 2495
We fully respect your right to privacy and undertake to only collect your data as required to deliver the service, with your clear permission and consent. Please see our Privacy Policy for more.
Click here for more information - Dublin Airport AIC Application Process March 2023