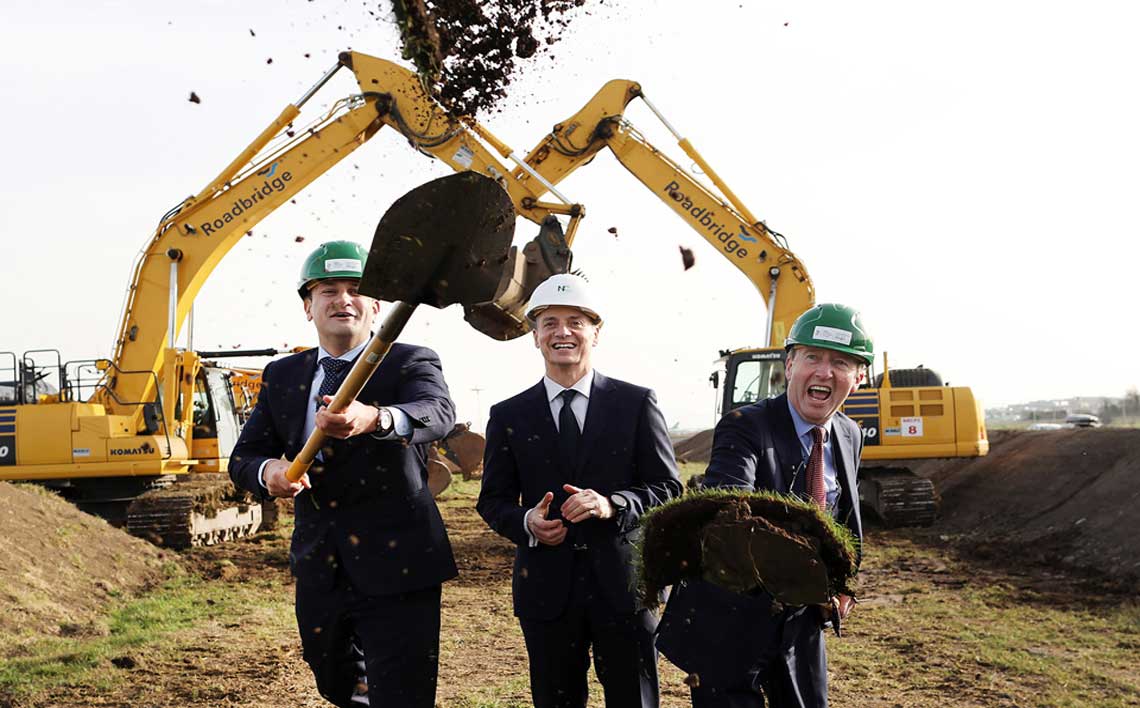 Dublin Airport welcomed An Taoiseach, Leo Varadkar TD, the Minister for Tourism, Transport and Sport, Shane Ross TD to officially turn the sod on North Runway earlier this year. The Taoiseach said, "Dublin Airport is our main gateway to the world and is crucial for Irish tourism, business and trade" and that North Runway "will allow the airport to expand, generating jobs, wealth and growth for the entire country".
Annual traffic has grown from 5 million passengers in 1989, when Dublin Airport's main runway 10/28 opened, to a record 31.5m passengers in 2018 and North Runway will enable continued expansion and connectivity growth at Dublin Airport in the decades ahead.
The new 3.1km runway will be located almost 1.7km north of Dublin Airport's current main runway. Construction will take about two years and a nine-month period of commissioning will then take place. North Runway will support the creation of 31,200 new Irish jobs and €2.2 billion in additional economic activity by 2043.
The new runway is needed to allow for expansion to underpin Ireland's long-term economic growth. The delivery of North Runway is a key recommendation of the Government's National Aviation Policy, as it will significantly expand connectivity at Dublin Airport and enable it to continue to grow as a gateway between Europe and North America.
Pictured left to right: An Taoiseach, Leo Varadkar TD; Dalton Philips, CEO daa; Shane Ross TD, Minister for Tourism, Transport and Sport.