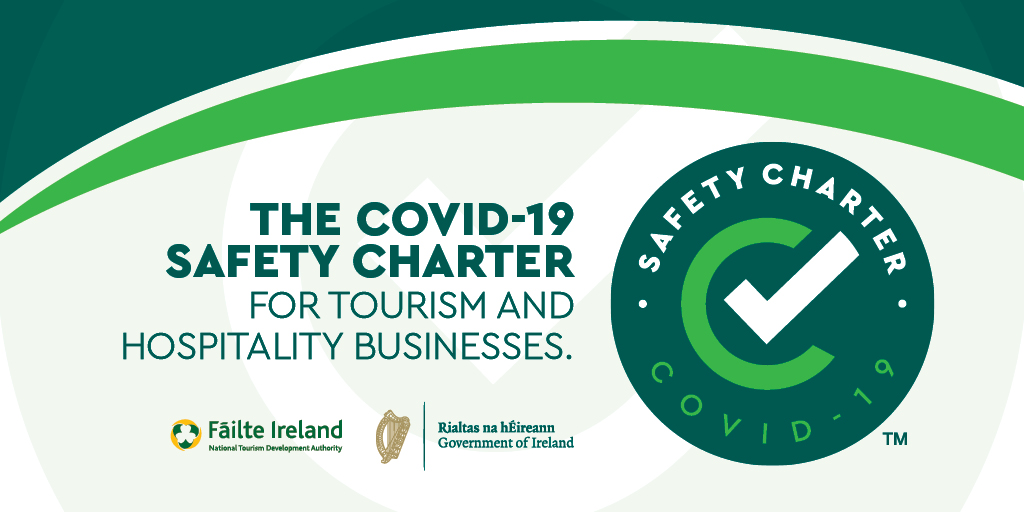 Fáilte Ireland, the National Tourism Development Authority in Ireland, have recently launched the COVID-19 Safety Charter, which is an Irish Government-endorsed initiative to reinforce confidence in domestic and overseas visitors in tourism businesses.
The COVID-19 Safety Charter aims to reassure all visitors that the tourism and hospitality businesses that they visit have committed to adhere to the correct safety measures and hygiene protocols.
The national public awareness campaign for the COVID-19 Safety Charter, designed to put the initiative and its safety symbol front of mind for the consumer, was launched last weekend.
To check out the video click here.