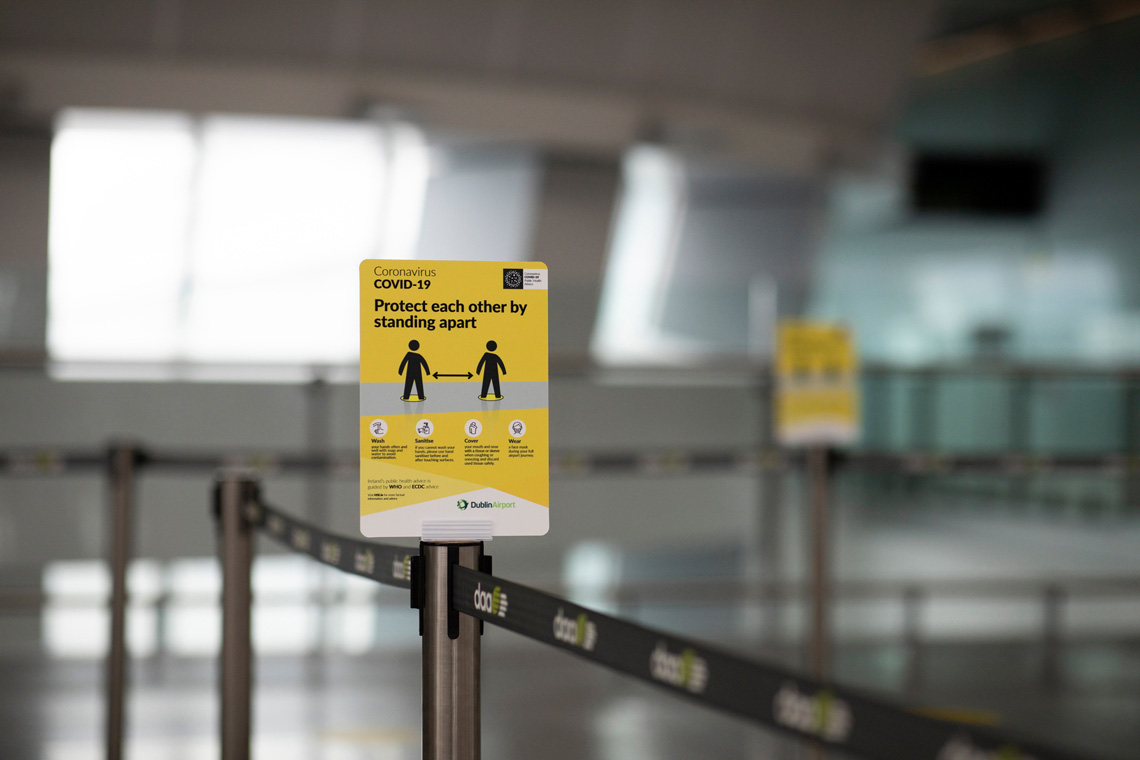 At Dublin Airport, we are getting ready for the recovery and return to a full scheduled operation as we work through the Irish Government's planned phases of lifting the lockdown restrictions.
Passenger safety and protection is our priority and while many aspects of the Dublin Airport passenger experience will stay the same, we have put in place new COVID 19 safety measures such as the installation of hand sanitising units, face mask vending machines and plexiglass screens at close contact points between passengers and staff along with signage throughout the airport to support social distancing measures.
Take a look at our video below to see these new measures:
For more information on the new safety measures at Dublin Airport, view or download the infographic here.
Note: The Irish Government continues to advise against non-essential travel overseas with arriving passengers into Ireland required to restrict their movements for 14 days.
However, as of 21 July, travel to a limited set of locations is exempted from this advice. The security status for those locations to which non-essential travel can resume has been changed to 'normal precautions' ("green") rating.
All visitors (tourist and domestic) arriving in Ireland from these locations will not be required to restrict their movements on arrival. These locations are:
• Estonia
• Finland
• Greece
• Greenland
• Hungary
• Italy
• Latvia
• Lithuania
• Norway
• Slovakia
It is a legal requirement for passengers arriving into Ireland from overseas to complete the COVID-19 Passenger Locator Form. As of Wednesday August 26, this form is now available online so that passengers can complete it in advance of their arrival. You can find a link to the online form by clicking here.
You can check the latest Irish Government guidance and travel advice by clicking here.
Failte Ireland, the National Tourism Development Authority in Ireland, have recently launched the COVID-19 Safety Charter, which is an Irish Government-endorsed initiative to reinforce confidence in domestic and overseas visitors in tourism businesses. The COVID-19 Safety Charter aims to reassure all visitors that the tourism and hospitality businesses that they visit have committed to adhere to the correct safety measures and hygiene protocols.
If you would like more information about Dublin Airport and our new safety measures, please don't hesitate to contact us.