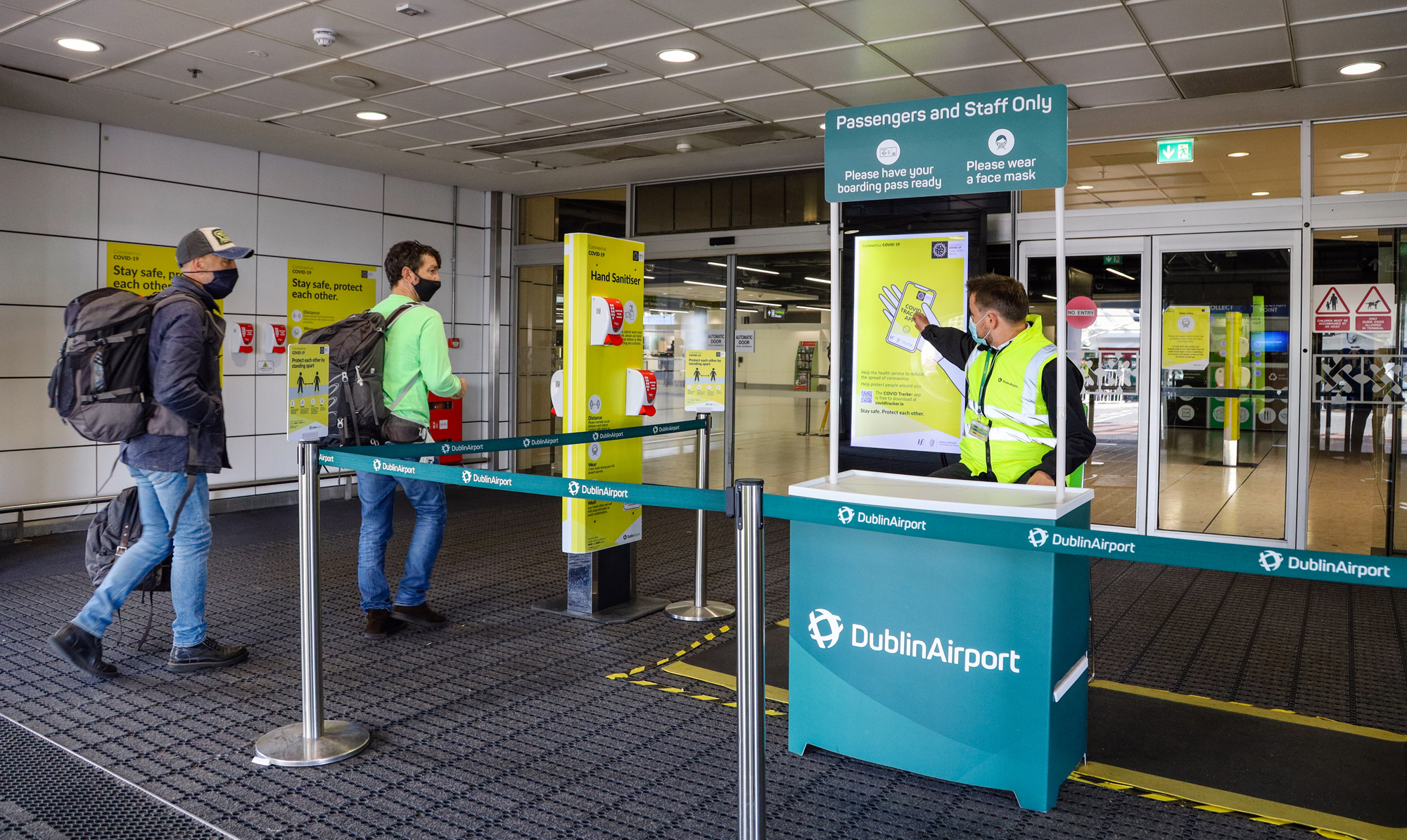 There have been a number of announcements made by the Irish Government between February2021 and March 2021 regarding international travel and very specifically, new rules regarding mandatory quarantine.
For the latest Irish Government information please visit dfa.ie.
*The information below is correct as of March 29th, 2021 with further updates to follow.
Arriving Passenger Information
Passengers are required by law to present a completed Passenger Locator Form, a negative pre-departure COVID-19 RT-PCR test result and quarantine for 14 days on arrival to Ireland.
Passengers are required to have a negative/'not detected' result from a pre-departure COVID-19 RT-PCR test taken within 72 hours prior to arrival in Ireland.
There are limited exemptions from these requirements. For more information regarding COVID-19 travel requirements, please see www.gov.ie.
Mandatory 14 Day Quarantine
The mandatory 14 day quarantine requirement applies to all passengers who arrive into Ireland. The Irish Government has introduced a legal requirement to home quarantine for 14 days at the address specified on the Passenger Locator Form.
Passengers who travel from another country to Ireland, and arrive via Northern Ireland, must also complete the 14 day quarantine.
Passengers are permitted to travel to a testing facility during their 14 day quarantine to take a RT-PCR test with exception of the Category 2 country passengers (see restrictions below) and permitted to end the 14 day quarantine early if they receive a negative RT-PCR test, taken no less than 5 days after arrival in Ireland.
Category 2 Hotel Quarantine
As of 4am Friday 26th March 2021,the Irish government introduced new rules for mandatory hotel quarantine for passengers arriving into Ireland from a Category 2 country and all passengers who arrive without a COVID-19 negative test result.
For the latest list of Category 2 countries and for more information, please visit dfa.ie or gov.ie. Only very limited categories of passengers can be exempt from this legal requirement and a full list is available here.
For information as to what a passenger arriving from a Category 2 country can expect at Dublin Airport, please click here