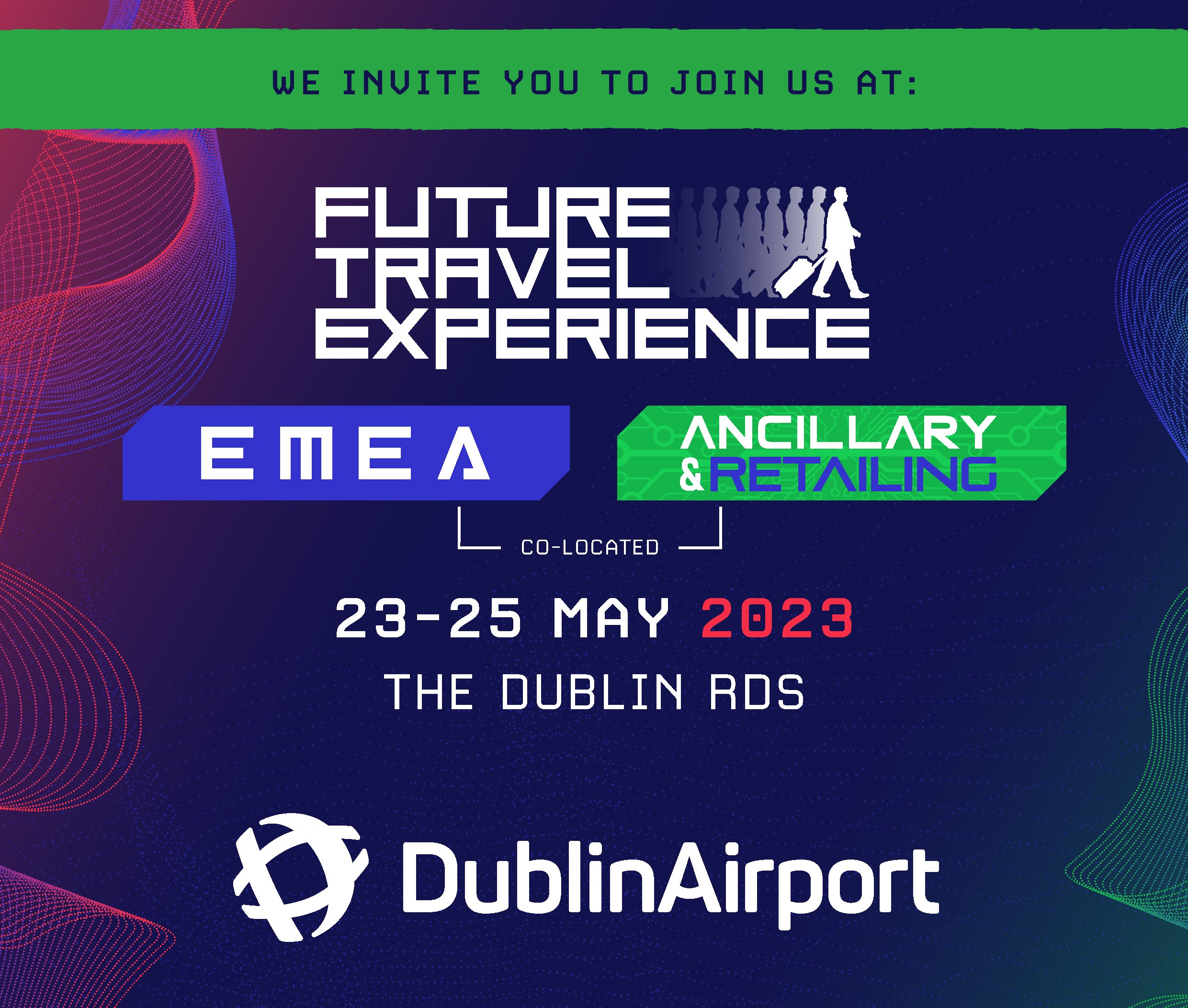 Dublin Airport is proud to be Headline Partner to FTE EMEA and FTE Ancillary & Retailing taking place at the RDS Dublin on 23-25 May 2023.
We are delighted to share with you that airline personnel can attend this event free of charge! Please complete your registration on the FTE EMEA 2023 website here.
With an event theme of "Tomorrow's Customer" this high-level two-day conference is expected to attract some 800+ senior attendees including representatives from 100+ airlines and airport operators, and their partners, from around the world. Participants will be invited to network, learn, forge new partnerships, collaborate, and be inspired on their next moves to transform their organisations' passenger experience, development, operational, commercial, innovation, and sustainability strategies.
As a valued partner to Dublin Airport, I hope you can join us at FTE EMEA and FTE Ancillary & Retailing 2023.
The DUB+ Team