Partner Marketing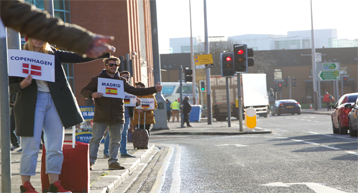 Our DUB+ partner programme provides the right level of support tailored to our individual partner's needs – from light touch advice to end to end involvement in marketing design, production, activation, evaluating and reporting.
We work to understand our partners' vision, so that we can spot opportunities on their behalf and tailor solutions to help promote their business.
We can provide a wide range of marketing plans by collaborating across our business and the wider industry on behalf of our airlines and partners.
We know that strong sales performance is the ultimate and necessary outcome for all marketing activity. To do this, we leverage data, insights and our stakeholders to design and implement the campaigns that drive success.
We're here to help our airlines and partners reach their customers and to deliver impactful marketing campaigns.