The Benefits of Digital and Classic Advertising at Dublin Airport

Digital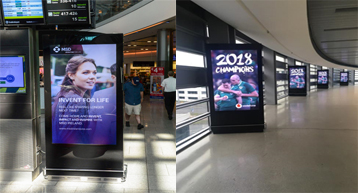 Late in 2015 Dublin Airport launched 62 Aerpods - digital advertising screens across T1 and T2, capturing all parts of the customer journey.
These Aerpods are 70" screens with 24 hour display.
The number of Aerpods is continuing to grow year on year.
These Aerpods allow advertisers to display dynamic and targeted campaigns within Dublin Airport.

New Digital Opportunities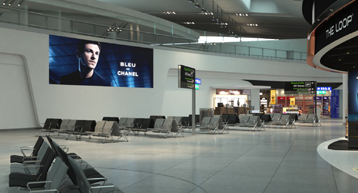 In June 2019 Dublin Airport will launch a new Large Digital Billboard in Terminal 2. The Skyscreen will be 9(w) x 3(h) meter 2.5mm pixel pitch.
The AerPods and Skyscreen offer the flexibility to display dynamic and targeted campaigns. All our digital assets are programmatic enabled as well as offering the opportunity to sponsor live streamed events.

Classic Advertising
Our classic advertising sites continue to deliver unrivalled quality. An integral element of our classic advertising is to connect brands and clients to our passengers in a unique captive environment. By placing exciting creative on our classic sites you are guaranteed a brand presence which no other environment can deliver.