Added Value
We're here to help our airlines partners reach their customers and to deliver impactful marketing campaigns. We know that strong sales performance is the ultimate and necessary outcome for all marketing activity. To do this, we leverage data, insights and our stakeholders to design and implement the campaigns that drive success.
Whether you are a new airline launching for the first time in Ireland or an established player with something to celebrate, we provide the creative and executional inspiration that delivers brand awareness, sales and media value. Leveraging our campus, social media platforms and digital assets, we ensure optimum exposure and talk-ability for every occasion.

Campaign Planning and Co-branded Joint Marketing
We have inhouse media expertise coupled with resources in creative, digital and media agencies with local market knowledge that can support with establishing an airline and destination in Ireland. Our DUB+ partner marketing programme provides the right level of support tailored to our individual partner's needs – from light touch advice to end to end involvement in marketing design, production, activation, evaluating and reporting.

Owned Media
We can provide opportunities for destination-led marketing across Dublin Airport social media platforms and owned print and digital media exposure across the island of Ireland.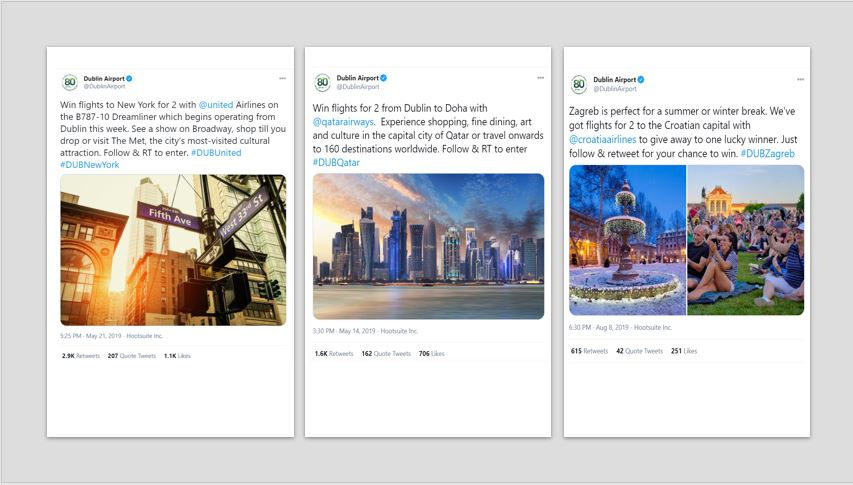 Industry and Partner Collaboration
We work to understand our partners' vision, so that we can spot opportunities on their behalf and tailor solutions to help promote their business. We provide the network effect by bringing the best people together from trade and industry, stakeholders and influencers and leaders in other fields in service of our airline partners' objectives.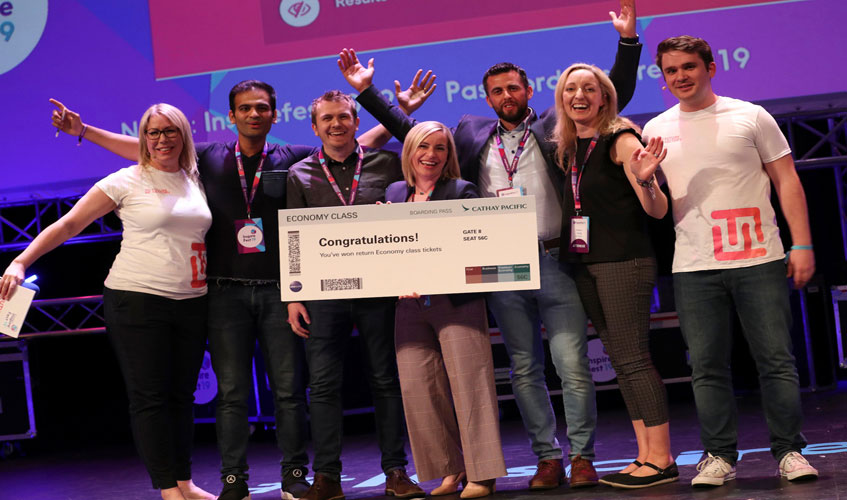 Inspirefest– Cathay Pacific and Dublin Airport's Future Factory taking to the stage at Inspirefest 2019