Engagement
Using our influence as Ireland's national airport, we bring the best people together from trade and industry, stakeholders and influencers and leaders in other fields in service of our airline partners' objectives. We go beyond by creating a valuable network effect with key stakeholders to provide extensive business to business contacts for our airline, trade and business partners.
We continually advocate for the airport and its partners, ensuring their key role in driving the economy is understood. We also work hard to establish our airline's profile, leveraging our wealth of contacts from embassies, chambers, media, travel trade and the wider aviation industry.
Our Partners Include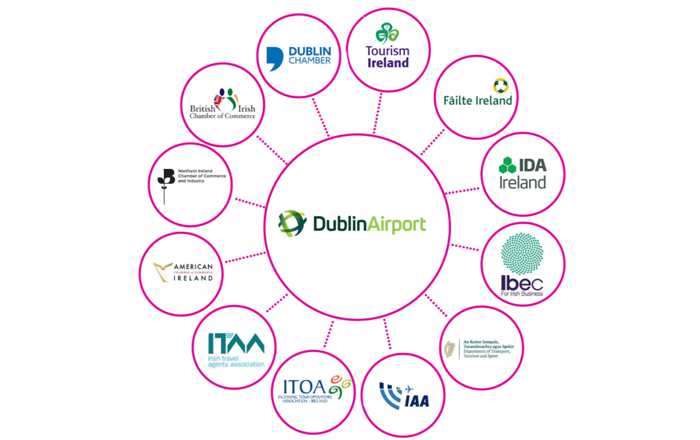 DUB+ Partner Marketing Exchange
The highlight of the DUB+ programme is our annual DUB+ Partner Marketing Exchange event. Promoting knowledge and experience sharing amongst our airlines and partners is something we actively work on and we do this by leveraging our business networks. Now in its fifth year, we continue to bring together our airline partners, stakeholders and leading thinkers in trade, industry and agencies to discuss and share topics of relevance and share expertise and experience.
To find out more about the DUB+ Partner Marketing Exchange click here.
DUB+ Partner Marketing Exchange Feedback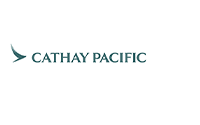 "My key highlight was how we can work with Dublin Airport for the partnership and extract maximum value. Learnt a lot of valuable insights, great networking" Paul Cruttenden– Cathay Pacific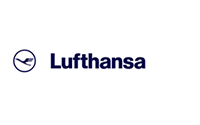 "Thank you so very much for a great DUB Plus event on Thursday. I always really enjoy them, it is so insightful and well organised." Helen Fyfe - Lufthansa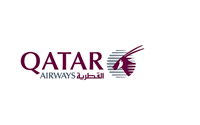 "DUB+ has a huge value and expertise to offer airlines for shared goals" Padgett Johnson – Qatar Airways
Event Images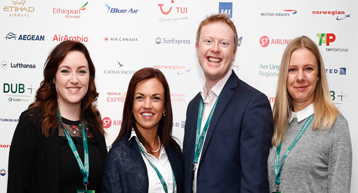 To take a look at some of the pictures from the 2020 event click here.
To take a look at some of the pictures from the 2019 event click here.