Complaints Procedure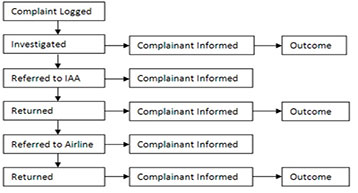 To contact us about aircraft noise or make a complaint, please telephone our dedicated free phone noise complaint line on 1800 200 034 or you can use the complaint form, by clicking here. Alternatively, you can print this form in PDF by clicking here and post it to Noise & Flight Track Monitoring Service, Energy, Environmental & Utilities Department, Asset Care Base (Landside), Dublin Airport. Complaints must be submitted within 7 days of the incident.
We fully respect your right to privacy and undertake to only collect your data as required to deliver the service, with your clear permission and consent. Please see our Privacy Policy here for more information.
Our Noise & Flight Track Analyst investigates each complaint individually on the NFTMS to ascertain if aircraft have breached the environmental noise corridor. If it has been found that an aircraft did breach the environmental noise corridor a letter is sent to the complainant confirming this and details of the breach are then sent to the Irish Aviation Authority (IAA-ANSP) for further investigation.

The result of the IAA-ANSP investigation is conveyed to our Noise and Flight Track Analyst and a letter is sent to the complainant regarding the results of the IAA-ANSP's investigation.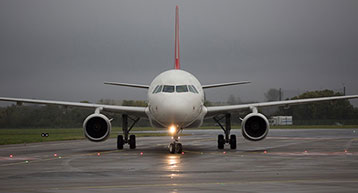 The IAA-ANSP investigation will examine under what conditions, if any, the pilot of the aircraft was given permission to exit the environmental corridor early.
If the airline was in breach of the environmental corridor a letter to this effect is sent to the Chief Pilot or Flight Operations Manager of the airline in question seeking an explanation. The complainant is then informed of the final finding of their complaint. It is important to note that the complainant is informed of the progress of their complaint every step of the process.
To date, airlines in breach of the environmental corridors have been very positive in their response to us, and all have undertaken to reaffirm the noise abatement procedures to their pilots.