Advanced Passenger Information for Spain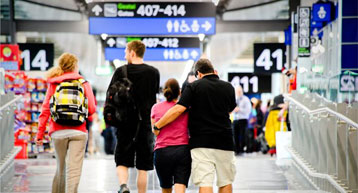 The Spanish Government requires air carriers to provide certain personal information about all passengers on their aircraft before departure from Ireland or the UK. This information is sometimes known as 'Advance Passenger Information' (API or APIS data) and requires the production of proof of ID.
Please contact your airline or handling agent BEFORE arriving at the airport to receive information on whether this passenger information is required at the time of booking or upon check-in.