Dublin Airport's History & Passenger Profile
Here you can learn about the journey that Dublin Airport has enjoyed in the last 80 years and the passengers that pass through it's doors.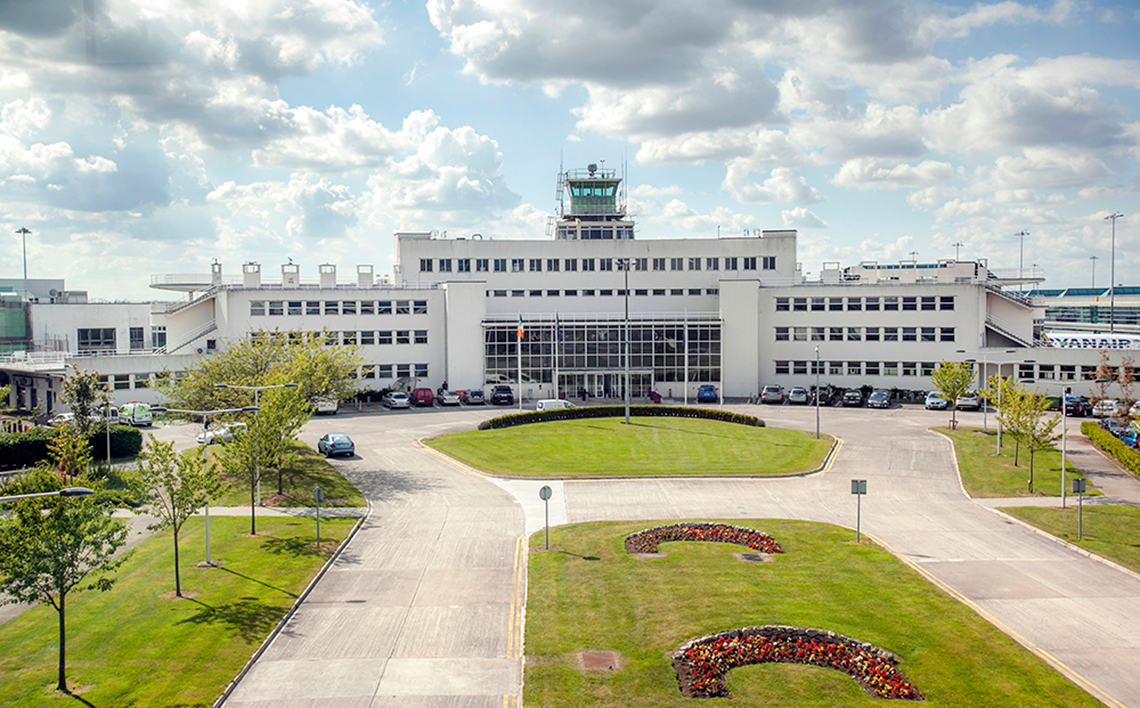 Eighty Years And Counting
Dublin Airport officially opened at 9:00am on January 19, 1940. It was a cold Friday morning when the inaugural flight - an Aer Lingus Lockheed 14 bound for Liverpool - departed from Collinstown Airport, as it was then known.
In the late 1930s, development had begun on a terminal building and grass runways at the Collinstown site. The architect of the new terminal building was Desmond FitzGerald, an elder brother of the former Taoiseach, Dr. Garret FitzGerald.
The curved building with its tiered floors was designed to echo the lines of a great ocean liner and won many architectural awards for its design. This original terminal building was designed to cater for just 100,000 passengers a year.
The airport opened with just one flight a day to Liverpool and Collinstown was effectively mothballed during the Second World War, as Aer Lingus operated a twice-weekly service to Liverpool. Aer Lingus resumed its London service to Croydon in November 1945.
By 1947, flights departing from Dublin had ventured as far as Continental Europe, with Dutch airline KLM beginning the first European service to Dublin. New concrete runways were completed in 1948, and in 1950 - after ten years in operation - the airport had been used by a total of 920,000 passengers.
By the late 1950s, the original terminal was incapable of handling growing passenger numbers, so the new North Terminal was opened in June 1959. Originally it had been planned that this building would handle all US and European flights, but instead it became the arrivals area for all passengers.
By the 1960s, new departure gate piers were added adjacent to the old terminal to cope with larger aircraft. However it soon it became apparent that the original terminal building could no longer cope with passenger demand. Work began in 1971 on a new terminal building designed to cater for an expected six million passengers per year. The new £10 million terminal opened in June 1972.
The airport has greatly expanded since then with the addition of a new terminal, new departure gate piers, an extension to the 1971 terminal building, a new runway and taxiways.
In November 2010, Dublin Airport's Terminal 2 and its connected boarding gate pier were opened. The award-winning new terminal will allow the airport to handle more than 30 million passengers per year. It will ensure that Dublin Airport continues to be what Desmond FitzGerald had originally envisaged - a modern European airport that is Ireland's premier aviation gateway.
More than 400 million passengers have travelled through Dublin Airport since that first flight took off in 1940. The old terminal, which is a listed building, is still partially used for daily passenger operations and many of the internal design features of the building have been retained as a reminder of those early days of aviation.
2019 Passenger Profile