Local Engagement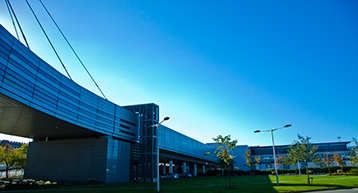 The North Runway team is committed to engaging in open, honest and genuine conversations with our neighbours. We want to make sure that communities are equipped with all the information they need about this significant piece of strategic infrastructure for Fingal and Ireland.
Since we announced our plans for North Runway, we have met with a large number of community groups and individuals to discuss many aspects of the project. We engage regularly with residents through residents' meetings and various other channels to help people find out more about airport operations generally and North Runway in particular.
Community Liaison Group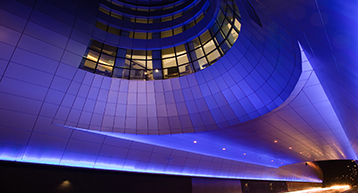 The St. Margaret's Community Liaison Group (CLG) was established in 2016. It is independently chaired and includes representation from St. Margaret's, Fingal County Council and daa. The group focuses on issues of relevance to the community, airport operations and planned airport infrastructure.

More details on Community Liaison Group
Dublin Airport Environmental Working Group
The Dublin Airport Environmental Working Group (DAEWG) (formerly known as the Dublin Airport Stakeholders Forum) was established in 2004 and focuses on issues such as noise, air quality monitoring and the physical development of airport infrastructure. It is also independently chaired and includes representatives from community groups across North Dublin including Portmarnock, Malahide, St. Margaret's and Santry. Click here to find out more.
Drop-In-Clinics
Dublin Airport hosts approximately six 'Drop-In-Clinics' a year at various local community venues. The purpose of the clinics is to provide an opportunity for local residents to raise any queries regarding current operations and planned projects at Dublin Airport. The clinics are held in various local community venues with details advertised in local press and online channels. Dates and locations are advertised locally in advance of each clinic.
Public Consultations

In 2016, two public consultations, which included a series of public events, were held at various locations in North Dublin. Members of the public and other relevant stakeholders were afforded an opportunity to provide feedback on overarching consultation themes.

The first consultation in the summer of 2016 centred on the environmental scoping associated with proposed amendments to the operating conditions, whilst the second consultation later that year progressed to potential flight path options and proposed changes to the two onerous conditions. The latter consultation also focused on proposed mitigation measures, and members of the public expressed their views on a range of associated topics via an independently-hosted paper and online survey. Click here to find out more.
Dublin Airport Community Fund

As part of the North Runway project, we committed to establishing a formal Community Fund for local communities. Taking this commitment into consideration and building on decades of previous investment in local initiatives, the Dublin Airport Community Fund was launched in June 2017.

The Fund invests €400,000 per year in local projects, with two calls for submissions annually. The fund supports projects in a range of areas including; environment and sustainability, sports and recreation, social inclusion and community development, health and wellbeing, and culture and heritage.

The Community Fund supports local projects in the neighbouring communities around Dublin Airport from Santry south of the airport, to Rolestown in the north and from Tyrrelstown on the west, to Portmarnock on the east. Click here to find out more.
Contact Us
The North Runway team is available to answer any questions you might have about the project. Please feel free to contact us by email at northrunway@daa.ie or by phone 1800 804422