Operating Conditions
North Runway was granted planning permission in 2007, subject to 31 planning conditions.
Two of these conditions would severely reduce the future operational capacity of Dublin Airport at peak periods:
Condition 3(d) prohibits the use of North Runway for landings and take-offs between the hours of 23.00 and 07.00.
Condition 5 states that, on completion of construction of the new runway, the average number of night-time aircraft movements at the airport shall not exceed 65 per night (between 23.00 and 07.00).
Click here to view all planning conditions attached to North Runway.
Impact

Dublin Airport's based fleet comprises of two main airlines (c. 80% of airport traffic). These based airlines try to maximise the number of short-haul rotations by utilising first and last departure/arrival slots. The proposed restrictions impact significantly on two of the busiest hours at our airport, particularly for short-haul rotations - the 06.00-07.00 hour for departing flights and the 23.00-24.00 hour for arrivals.
Between 11pm and 7am, Dublin Airport currently handles c. 100 flights during the busy summer months. A reduction to 65 movements per night would result in a loss of up to 3m passengers and a reduction in capacity of c. 14% when North Runway commences operations.

The forgone economic impact suggests that, as a result of the restrictions, the Irish economy could be at the loss of an additional 17,400 jobs and €1.2 billion GDP by 2037.
Ensuring that we can facilitate arrivals and departures in the early morning and the late evening will maintain Ireland's current reach and expand connectivity to new destinations, improving same-day travel options and offering passengers more choice. It will allow Ireland to connect to the world's fastest growing markets, driving economic growth and boosting Irish exports.

Changing the Conditions
daa is seeking to change the two onerous conditions to ensure that the airport can continue to facilitate anticipated future demand for aviation services and facilitate Ireland's current economic requirements and future growth. The process entails the submission of a planning application consisting of a Balanced Approach assessment and other environmental documentation as required under the statutory planning process.

Public Consultation

daa has already completed two public consultations in relation to addressing the two conditions. Detailed information about these consultations can be found by following the links below.

Public Consultation 1: Scoping Process For Proposal To Change Permitted Operations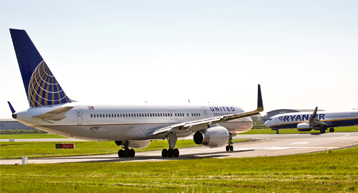 Public Consultation 2: Flight Paths And Change To Permitted Operations