Mobility Management
Dublin Airport is working to reduce traffic congestion in and around the Airport campus by promoting sustainable transportation initiatives
Mobility Management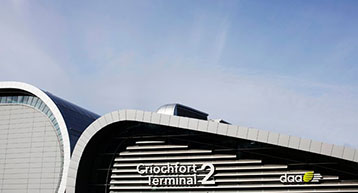 Dublin Airport's Mobility Management Department has introduced several initiatives to plan, maintain, manage, and improve the transport system. Our goal is to promote real sustainable transport alternatives for staff and passengers, reduce the number of single car user trips to and from the Airport and increase the efficiency and reliability of the Airport's transport system.
All of this can be achieved through:
Mobility Management
Travel Planning
Policy & Education
Raising Awareness
Mobility Management Initiatives
Dublin Airport runs a number of mobility management initiatives to encourage and promote sustainable transport alternatives for staff and passenger. These include:
Mobility Week
Dublin Airport marks European Mobility Week annually with an event involving companies who can promote sustainable transportation at Dublin Airport. This event is held in the middle of September. Bus companies who operate from Dublin Airport regularly support the event.
Car Sharing
daa introduced a car sharing scheme for staff in December 2007.
Taxsaver Scheme
The Commuter Taxsaver Scheme was introduced in December 2007 for all daa employees. Staff can save up to 47% of the cost of travelling to and from the Airport by bus.