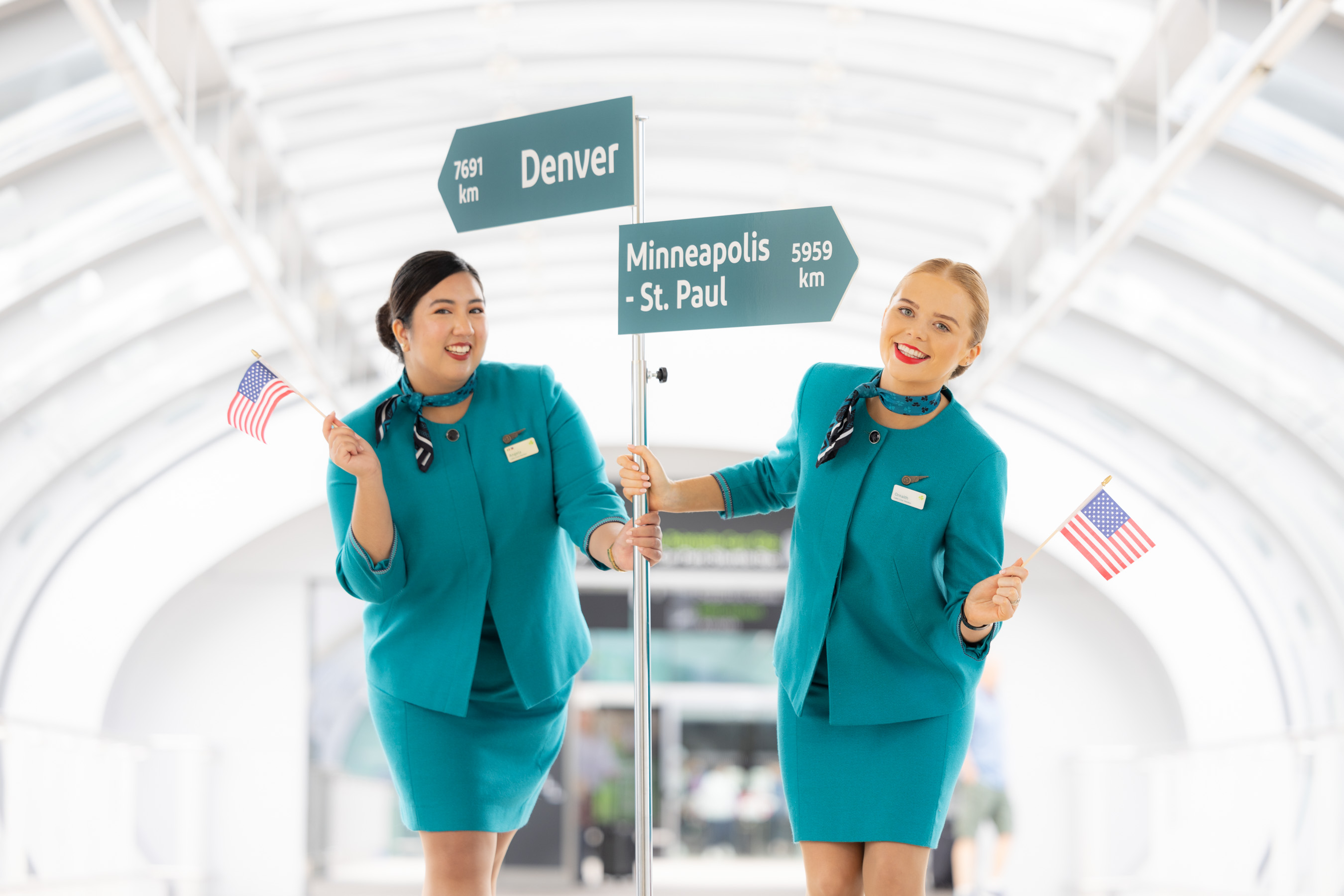 Aer Lingus has unveiled its upcoming plans for an eagerly anticipated new direct service to Denver, Colorado, along with the highly awaited relaunch of the Minneapolis-St. Paul route. These significant developments, set to launch in the summer of 2024, stand to strengthen the bonds between Ireland and the United States, while offering an enticing array of travel possibilities for Dublin Airport passengers.

Aer Lingus is poised to amplify its North American network with the introduction of the new Denver and Minneapolis-St. Paul routes. The planned launches for these routes in the summer of 2024 underscore Aer Lingus' unwavering commitment to its Dublin Hub strategy, promising seamless travel connections not only between Ireland and North America but also facilitating convenient journeys between Europe and the United States.

Kenny Jacobs, CEO of daa, expressed his excitement about the announcement, stating: "This development is a testament to the partnership between Dublin Airport and Aer Lingus, affirming our shared commitment to providing diverse travel options for families, couples, solo adventurers, business passengers, and leisure seekers alike. These new routes mark a significant milestone in enhancing connectivity and unlocking novel avenues for passengers."

The relaunch of the Minneapolis-St. Paul route is scheduled for April 29th, 2024, initially operating four times a week and transitioning to a daily year-round service from October onwards. The route will be proudly serviced by the cutting-edge A321XLR aircraft, joining the fleet in Winter 2024. Meanwhile, the commencement of Dublin - Denver flights is slated for May 17th, 2024, presenting a convenient four-times-weekly service.

Passengers departing from Denver and Minneapolis-St. Paul will experience the added convenience of onward connections to an impressive selection of 20 European cities via Dublin, heightening the allure of these newly unveiled routes.

Lynne Embleton, Chief Executive of Aer Lingus, highlighted the profound significance of Dublin as a gateway to Europe, stating: "Dublin's strategic positioning, coupled with its pre-clearance facilities and deep-rooted Irish American connections, ideally positions us to bridge the Atlantic divide. With Denver and Minneapolis-St. Paul both flourishing as business hubs within the United States, these new routes will serve to fortify corporate connectivity and provide seamless access to Europe through our Dublin Hub. Moreover, the captivating allure of Denver's Rocky Mountains and the vibrant business scene in Minneapolis-St. Paul are poised to resonate with leisure passengers."

Embleton continued, "The success of our growth strategy is unmistakably evident in the remarkable achievement of 2.25 million North American seats this summer and the recent addition of Cleveland, Ohio to our network. We eagerly look forward to welcoming passengers aboard these two innovative routes in the upcoming year."