Noise Abatement Procedures
Environmental Corridors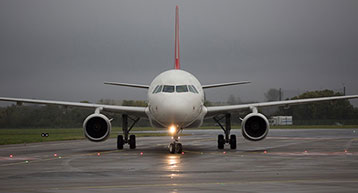 In August 2003, new environmental air corridors were agreed by the Irish Aviation Authority (IAA-ANSP), Dublin Airport and the airlines based at the Airport, defining the airspace in the runway approaches where most aircraft are required to operate. These corridors were designed to minimise disturbance in neighbouring communities and extend in a straight line from the end of each runway out to distances ranging from five to six nautical miles.

Of course there may be occasions when Air Traffic Control (ATC) may be required to route an aircraft outside these environmental air corridors. To assist us track any aircraft deviations from these designated air corridors and to help us investigate general noise complaints a free phone aircraft disturbance line is in place – 1800-200-034 or you can use the complaint form, by clicking here.
Alternatively, you can print this form in PDF by clicking here and post it to Noise & Flight Track Monitoring Service, Energy, Environmental & Utilities Department, Asset Care Base (Landside), Dublin Airport.
Complaints must be submitted within 7 days of the incident.
We fully respect your right to privacy and undertake to only collect your data as required to deliver the service, with your clear permission and consent. Please see our Privacy Policy here for more information.
Engine Testing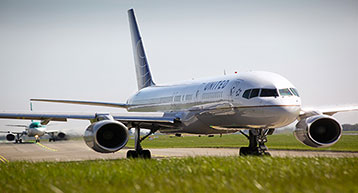 Current operating practice at Dublin Airport is to achieve a balance between the airlines' airworthiness requirements and mitigating the noise impact on local communities arising from engine testing at the Airport. In that regard, there are controls governing where and when engine testing at Dublin Airport can be carried out.

Aircraft engine airworthiness and safety requirements necessitate engine testing to be carried out at regular intervals and as part of an aircraft maintenance programme. Engine test runs are a normal part of operations at any airport, including Dublin Airport.

Engine testing at 'ground idle' setting can take place subject to approval by the Airport Authority. For engine testing at 'above idle' there is a test site located at the northern boundary of the Airport. Dublin Airport permits only one aircraft at a time to test its engines at above idle settings.

Engine testing activity carried out at Dublin Airport is recorded with reference to date, time, aircraft operator, aircraft registration, aircraft type, duration and location of the test run.