Community Engagement
Engaging and Supporting our Local Communities
Dublin Airport is one of the most important economic assets in the country providing an essential service connecting Ireland to the world. It supports or facilitates 117,300 jobs and contributes €8.3 billion annually to the national economy.
The airport is a neighbour to many communities, many of whom we depend on to operate the airport on a daily basis not just for daa, but also for all of the other businesses that are based here and depend on the airport.
We are committed to being a responsible airport operator and to being a good neighbour. We have a long-standing track record of working and engaging with our local communities which we achieve through a variety of activities such as our community fund, educational and school programmes and dedicated engagement forums. Our policy to promote positive development in education, literacy, sports and the arts in our local community has always been part of the culture of Dublin Airport.
In operating an international airport we are conscious of giving due consideration to environmental issues at all times and we continuously strive to minimise the impact the airport has on the environment.
Our business is deeply rooted in the areas in which we live and work so we are very involved with local schools and community groups and projects in the Fingal area including close associations with our neighbours in St Margaret's, Portmarnock, Swords, Malahide, Santry and Cloghran.
The airport's €10 million Community Fund was launched in 2017 with an annual investment of €400,000 over 25 years. Support is focussed on areas such as: environment and sustainability, sports and recreation, social inclusion and community development, health and well-being, and culture and heritage.
The Community Fund supports projects in the neighbouring communities around Dublin Airport, many of which Dublin Airport has been the main sponsor of for several years. You can find out more about the community Fund here.
Among the groups that received funding in 2019 were the Lambay Singers based in Swords, which received a contribution towards the purchase of a digital piano, Gaelscoil an Chuilinn in Tyrellstown where the fund contributed towards the development of a sensory room in the school, Rivermeade FC in St. Margaret's and Ballymun Kickhams GFC both of which bought new goalposts.
We are partners with Dublin Community Games Athletics Finals since 2011. The ethos of Community Games fits very well within our sponsorship guidelines. Today Dublin Community Games has 20,000 children in 60 community areas across the county. Many of these community areas are local to Dublin Airport. The athletics finals will see 3,000 competitors from all corners of the county compete across a full athletics programmes.
Each year we host visits to Dublin Airport for various groups in the community including scouting organisations, senior citizens from our local communities to celebrate Positive Ageing Week, and after school clubs.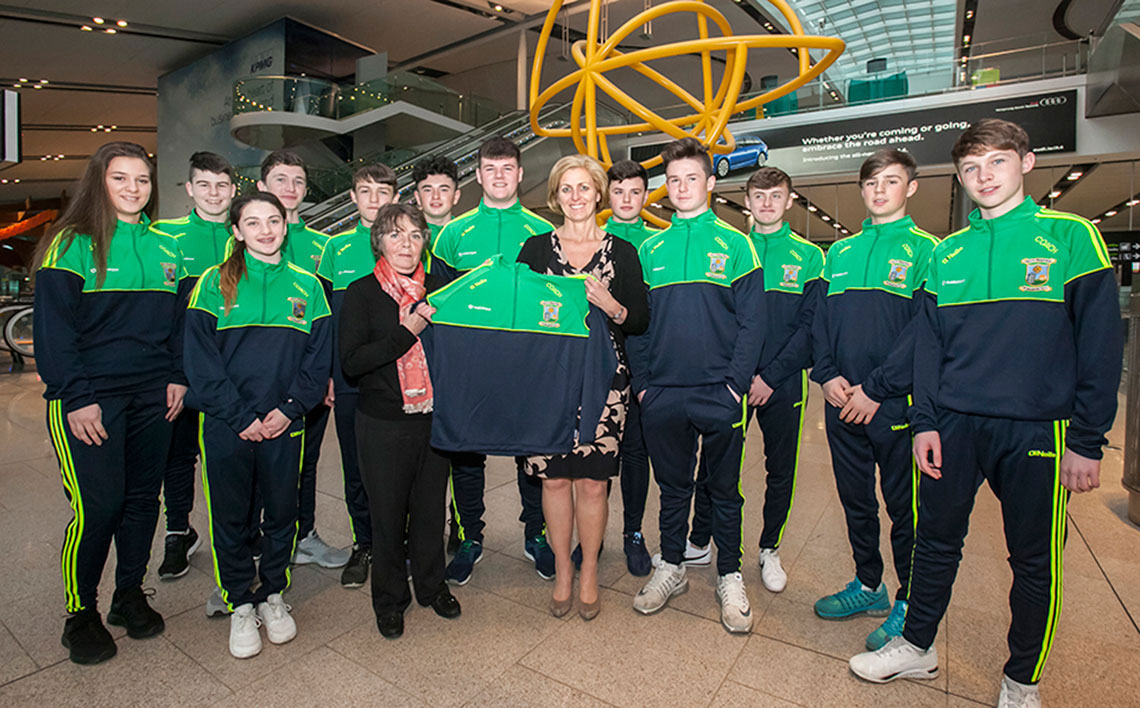 Education Programme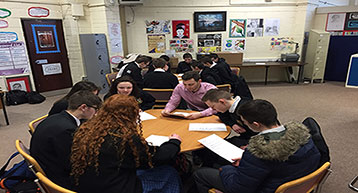 Through our Education Programme we aim to inspire and prepare young people to stay in school and finish their education and to help them gain a better understanding and interest in the business and aviation world.
We have identified the provision of educational support to our local schools as an area where we can bring great benefit to our local communities. We can give great insight as to how the airport works and the types of jobs available and career paths open to young people.
Through the various strands of our education programme we provide expertise from our colleagues, both at the airport and in the schools, covering such areas as CV compilation, interview preparation, interview role-play and feedback, airport tours, opportunities to perform at the airport and writing competitions. We have also been long term partners with Malahide Young Musician and Swords Young Musician since their inception, 31 and 26 years ago respectively.
Our education programme is designed to impact the lives of young people in the schools which we work through our partnerships with Junior Achievement Ireland and Business in the Community (BITC) Schools Partnership.
Business in the Community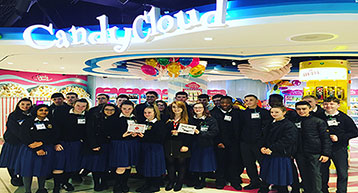 In one of BITC's longest running partnerships we are twinned with St. Finian's Community College in Swords to provide the Skills@ Work Programme. Our colleagues volunteer to share their experiences of life, study and work with senior cycle students.
The programme not only benefits students it also give our colleagues the opportunity to enhance and develop their own presentation and communication skills, while adding diversity to the working day. The programme provides students with an insight into the world of work as well as assistance in considering career and study options available to them when they finish school.
Sessions include, site visits, 'A Day in the Life' talks, CV and interview preparation, mock interviews, company overviews, final wrap-up sessions and in some cases an optional session such as customer care, team work or business etiquette. Last year, through our partnership with Business in the Community our staff volunteers delivered the programme to 40 LCVP students from St Finian's Community College in Swords with nearly 450 students participating in the programme over daa's twelve year involvement.
Junior Achievement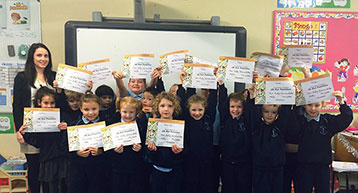 We recently marked the 20th anniversary of daa's partnership with Junior Achievement Ireland (JAI) with a longstanding tradition of releasing staff to work in local classrooms to help students make the connection between their studies and their post-school futures.
In those 20 years of partnership over 220 daa volunteers have worked with more than 4,330 students from 60 schools helping to inspire the students to reach their full potential. Volunteers guide their classes through fun and engaging topics such as "Our Community", "Our World" and "Our Universe" with a particular emphasis on the Science and Technology sector as well as the overall importance of receiving an education.
A unique aspect to daa's involvement in Junior Achievement is the students' opportunity to visit the airport where they learn about the different roles and jobs at the airport as well as the operational aspect of our business
Schools Christmas Competition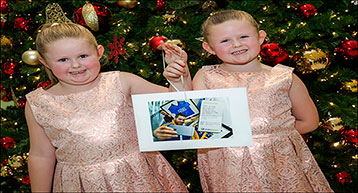 Every year, Dublin Airport produces a special calendar with the help of local primary schools. Our Schools Christmas Competition encourages kids to get creative with winning poems and drawings featuring in the annual calendar.
Last year, we asked children to write a limerick about their favourite memories of Dublin Airport. Homecomings, summer holidays and special celebrations all got a mention but a clear favourite was the opportunity the children have to sing for passengers and those waiting to meet and greet them in the terminals throughout the year.
Schools Entertainment Programme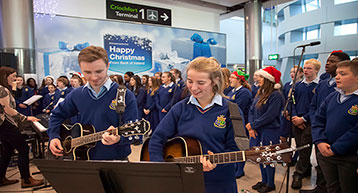 The Christmas music programme at Dublin Airport has long been an integral ingredient to the incredible Christmas atmosphere created at the airport every year. In the lead up to the big day local schools and choirs rock around the Christmas tree in the arrivals halls of our two Terminals and bring some first class festive cheer to passengers coming home for Christmas and those waiting their arrival.
Last year we had our busiest music schedule ever with 40 performances taking place right up to and including Christmas Eve. Adult choirs, choral societies and orchestras as well many local schools filled the arrivals halls with Santa hats and familiar Christmas tunes.
Rolestown NS, St. Margaret's, Mary Queen of Ireland, Portmarnock Community School, St. Cronan's Junior NS, Scoil an Duinnínigh, Scoil Mhuire Trim, and Holywell NS are just some of the schools who entertain customers at the airport annually. We are also joined by an ever-growing number of Adult choirs and groups with The Dublin Airport Singers, The Lambay Singers, Cór Dubhlinne, Clane Musical Society and Fingal Gospel Choir among our annual regulars.
We'd like to thank all the performers who make Christmas such a special time at Dublin Airport for both passengers and staff.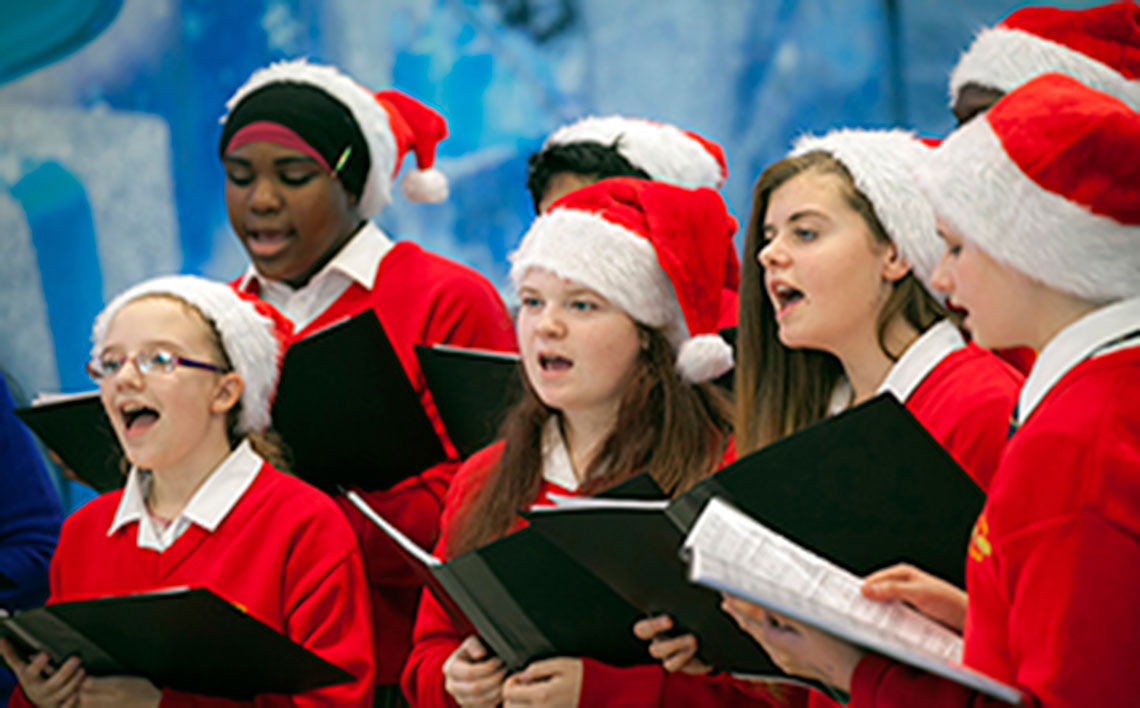 Supporting Literacy through Fingal Reading Initiative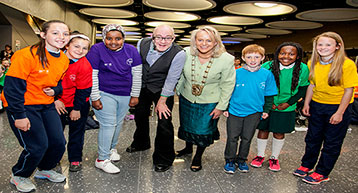 We have worked with Fingal Libraries for a number of years supporting its reading initiative for local school children. The programme is being carried out in direct response to objectives laid out in the National Literacy Strategy 2011 by the Department of Education and Skills and their reference to the importance of educational stakeholders forging links in the improvement of literacy skills in young people.
We also run education evenings for people travelling with children with autism to help make their travel experience easier
Community Engagement
We understand that a balance needs to be achieved in terms of operating an international airport and the needs of our local communities.
This is why Dublin Airport has a long record of engaging with its neighbours. We have an open door policy where local residents are concerned and we are happy to meet our neighbours on a one to one basis or in community groups. We are committed to open, honest and genuine engagement. Sometimes this may result in difficult discussions about the airport and airport operations which we hope we can work through to find a solution together.
Community Newsletter – Your Airport
Our community newsletter Your Airport is published twice yearly in June and December and is distributed to over 34,000 homes in North Dublin. The newsletter is designed to provide our neighbours with a closer insight into the date to day operations at Dublin Airport as well as giving a update on latest developments, issues and challenges at the airport.
Dublin Airport Stakeholders Forum
The DASF was established in 2004 to ensure that all stakeholders for Dublin Airport could meet in a non-adversarial and information exchanging format and seek to have consensus, wherever possible, on the ongoing development of Dublin Airport.
The terms of reference were formed in the spirit that recognised two general views that are sometimes seen as opposites. One view being that Dublin Airport is a major direct employer and a creator of indirect employment for the region. The other is that airports have an environmental impact on the regions that host them and that this has to be managed and minimised. Fingal County Council and daa acted as co-sponsors of the Forum.
The Dublin Airport Stakeholders Forum proceeded to act on this basis for almost 10 years. The broad membership gradually waned away in terms of attendance and engagement as the information channels, research, monitoring and reporting methods improved. Several reviews of the effectiveness of the Forum took place over this time and following the last review in 2014 a decision was taken to fundamentally re-design the activities into those which still require discussion and engagement.
In this context a smaller working group was designed which would focus on the matters of business that were of ongoing concern. Namely:
Noise Monitoring
Flood risk Monitoring
Air Quality Monitoring
Physical Development Monitoring
DASF Chairman Danny O'Hare agreed to stay on and chair the new working group which is now known as the Dublin Airport Environmental Working Group.
Minutes of DASF and DAEWG meetings can be found here.
Community Liaison Group
One of the conditions associated with planning permission granted for North Runway states that a Community Liaison Group be established.
This liaison group is specific to the St. Margaret's area and has representation from Fingal County Council, daa and the St. Margaret's wider community to "facilitate consultation with the existing community in accordance with the policies and objectives of the Fingal County Development Plan in relation to Saint Margaret's".
The CLG is another important opportunity to further engagement with the local community of St. Margaret's. The forum provides another platform for all three bodies to communicate in an open and transparent manner.
The first meeting of the Community Liaison Group took place on September 1, 2016 and five meetings have taken place since including a special workshop on key issues concerning the local community.
Meetings take place every two months, and meeting documentation, including meeting agendas and meeting minutes are available here.
Drop-In-Clinics
Dublin Airport hosts approximately six 'Drop-In-Clinics' a year at various local community venues. The purpose of the clinics is to provide an opportunity for local residents to raise any queries regarding current operations and planned projects at Dublin Airport. The clinics are held in different locations within the communities impacted by airport operations. Dates and locations are advertised locally in advance of each clinic.
Our drop-in clinics are currently suspended due to Covid-19, but will resume again when easement of restrictions permits.
Contact

If you have any queries regarding our community engagement programme, please contact:

Michelle Molloy,
Community Liaison Manager,
daa
michelle.molloy@daa.ie
01-9442988