Sustainability Strategy

Our sustainability strategy is dynamic and is at the heart of the strategic plan for the future of Dublin Airport. It states that as we grow, we will strive to:
Minimise negative impacts on the environment;
Consume as few resources as possible;
Communicate what we are doing to staff, community and passengers.
We are working to improve and introduce sustainable initiatives across the campus which will deliver a range of benefits to those that work at Dublin Airport and to our local communities. Targets have been set around key areas such as carbon, energy, waste, water and air quality.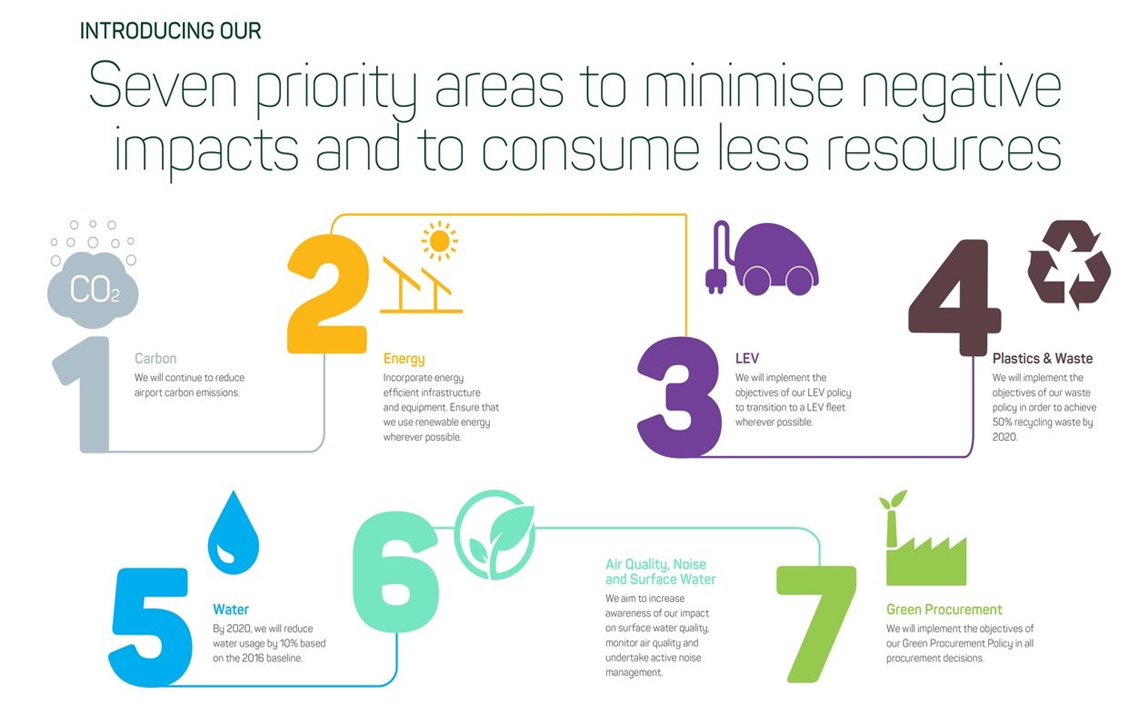 2020 Targets

2020 Sustainability Targets PDF 1244 KB
Did you know?
In 2018, nearly 4.4 billion passengers were carried by the world's airlines.
Jet aircraft in service today are well over 80% more fuel efficient per seat kilometre that the first jets in the 1960s and the industry is constantly striving to achieve further improvements.
The global aviation industry produces around 2% of all human-induced CO2 emissions.
Aviation is responsible for 12% of CO2 emissions from all transport's sources, compared to 74% from road transport.
By 2050, net aviation carbon emissions will be half of what they were in 2005.
Sustainability Reports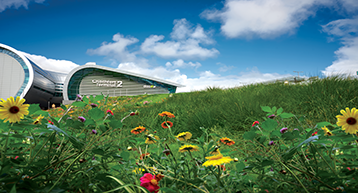 We are always interested to hear your feedback and ideas on airport sustainability. You can contact us at: sustainability@daa.ie. You may also use this e-mail address to query an environmental issue or to make a complaint regarding an environmental matter.
To contact us about aircraft noise or make a complaint, please telephone our dedicated free phone noise complaint line on 1800 200 034 or you can use the complaint form, by clicking here. Alternatively, you can print this form in PDF by clicking here and post it to Noise & Flight Track Monitoring Service, Energy, Environmental & Utilities Department, Asset Care Base (Landside), Dublin Airport. Complaints must be submitted within 7 days of the incident.
We fully respect your right to privacy and undertake to only collect your data as required to deliver the service, with your clear permission and consent. Please see our Privacy Policy here for more information.