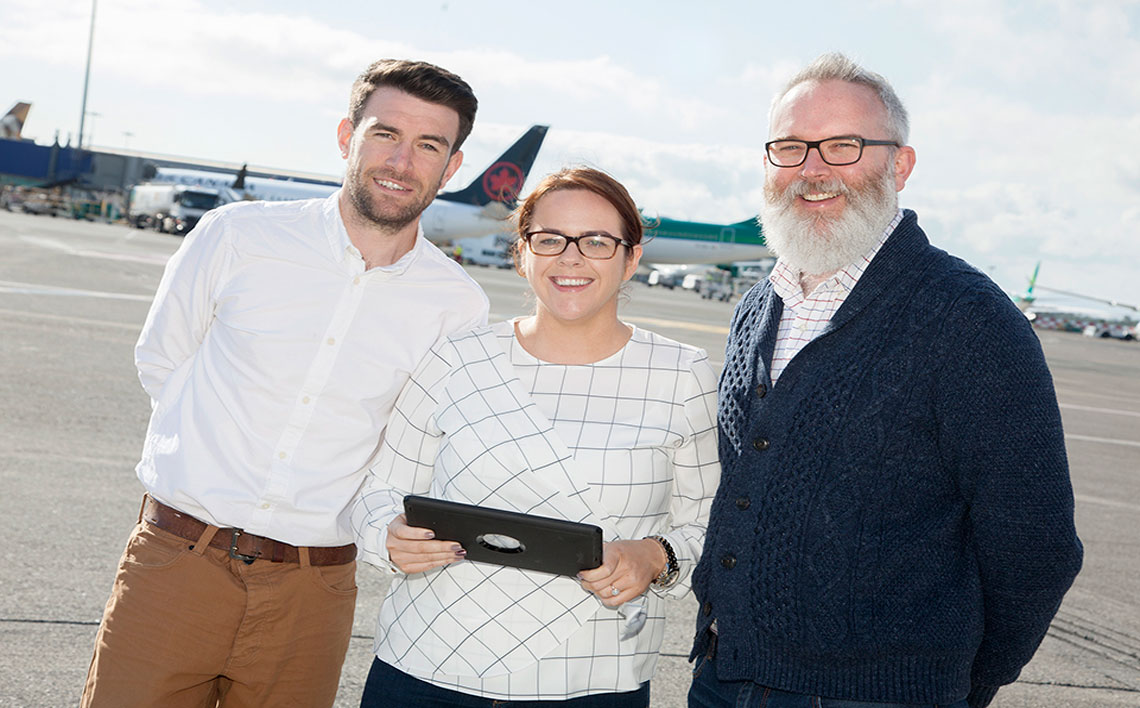 Dublin Airport has created an airport geographic information systems app to track its assets in real time.
The app was designed using geographic information systems (GIS) technology from software partner Esri Ireland, customised to track and monitor the large number of assets across Dublin Airport's business including lifts, escalators, car parks, security and baggage systems, boarding gates, runways and taxiways.
The app is currently being used by teams in Asset Care and Airfield Operations and will soon be available to Dublin Airport Fire and Rescue Services, the Operations Airside Management Unit, Commercial Property and Quality Improvement departments.
Pictured is Dublin Airport Airfield Facilities Manager David Toolan; Airfield Asset Care Business Support Deborah White and Spatial Data Manager Morgan Crumlish.