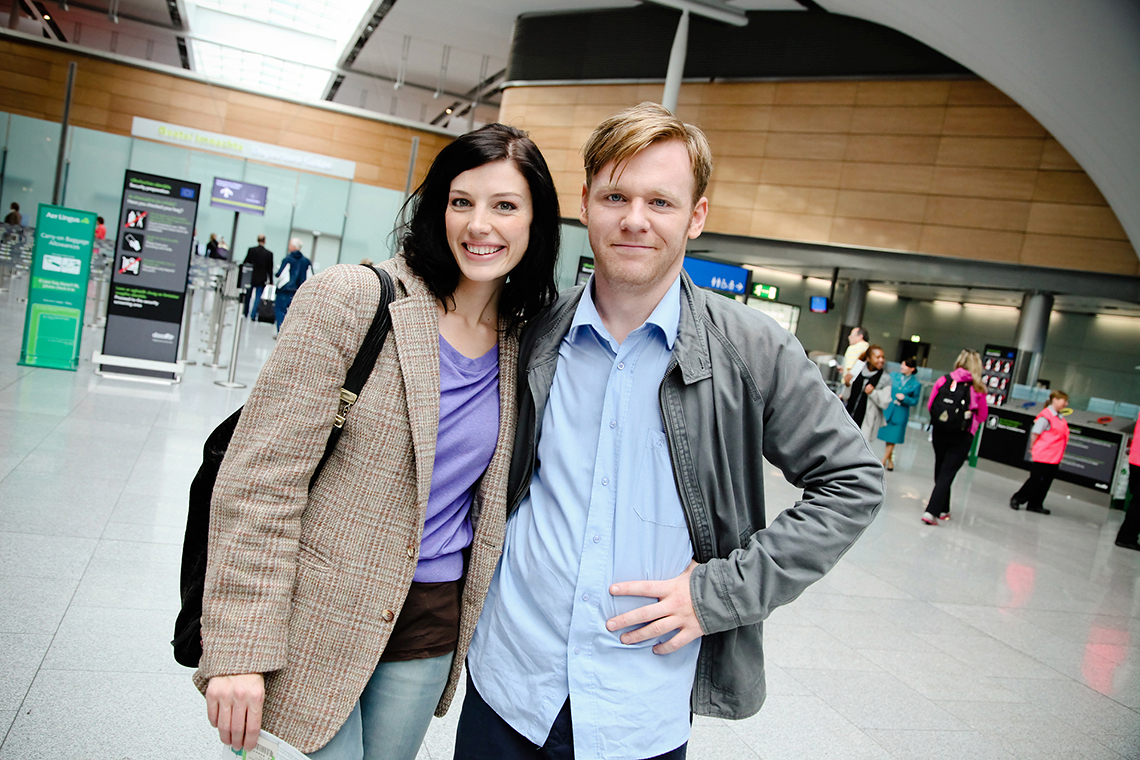 Lights, camera, action… Dublin Airport regularly features in various television and film scenes. From TV ads and travel shows to Hollywood films, the airport is a unique location for all manner of productions.
As the smooth and safe operation of the airport at all times is the main priority at Dublin Airport, it's not always possible to facilitate every request, and a final scene as a director envisages it may not be possible, but we do our best to work around potential operational and security obstacles to support as many projects as possible.
This requires support and input from our operations teams and from our airline and handling partners, particularly when facilitating large-scale productions like feature films.
This year we've hosted production companies working on advertisements for big-name Irish brands like Jameson and Brennan's Bread, and we were delighted to work with our airline partners Aer Lingus and Ryanair on their projects. TV programmes included My Big Day , Home and Away and Daniel and Majella's US Roadtrip.
If you look closely at the 1983 feature film Educating Rita starring Michael Caine and Julie Walters you'll notice that one of the scenes was filmed right here at Dublin Airport. As was the opening scene of series one of the hit series Love Hate which saw Robert Sheehan's character Darren arrive home to Dublin Airport.
More recent projects include Standby , a feature film starring Irish actor Brian Gleeson and the acclaimed Canadian actress Jessica Paré while this year we were happy to support filming of There You'll Find Me, a coming-of-age romance/drama, full of humour and soul-lifting music. Look out for the scenes on the roof of Terminal 2's short-term car park, Terminal 2 Arrivals and the Check-In Area.
Keep your eyes peeled, you never know where we'll pop up.