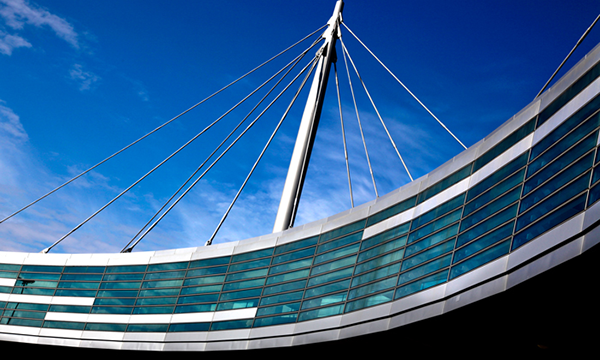 Dublin Airport has invested €15 million in modernising the Departures Floor and Security Screening area in Terminal 1.

A significant part of this investment relates to the delivery of 15 new automatic tray return system (ATRS) machines in the passenger security screening area.

"Almost 400 million passengers have used Terminal 1 since it first opened for airport operations 44 years ago," said Dublin Airport Managing Director, Vincent Harrison.

"The building has endured much wear and tear over that time and we are renovating it on a phased basis starting with Departures and the Security Screening area," he said.

The new ATRS machines are six metres longer than the previous machines. This additional length includes a parallel loading area at the start of the lane giving extra preparation space so that up to four people can load trays comfortably at the same time.

Earlier trials of the new system have shown faster passenger processing times while complementing security compliance procedures.

"We understand the security screening process can be a stressful element of the departing journey and we are constantly looking at ways to improve that area in particular," according to Mr Harrison.

"We are confident the new ATRS machines, which are much quieter and more efficient, will improve the overall ambience of the area giving our customers a better experience," he added.

Five of the new machines have already been installed, the remainder will be in place by the end of May.

More than 200 of the 350 new jobs recently announced by daa are being recruited to security screening and compliance areas.

Other improvements to the Departures Floor has seen the removal of airline ticket desks from window areas, allowing for more natural light to flow over the concourse. A new facade on the walls has brought a fresh look to the terminal and passengers will see other improvements in the coming months.

Dublin Airport had its busiest year ever last year with a record 25 million passengers travelling through the airport in 2015. Passenger growth is expected to continue this year with 11 new scheduled and two new charter services already announced for 2016.

Dublin Airport currently has direct flights to 170 destinations in 38 countries on four continents.