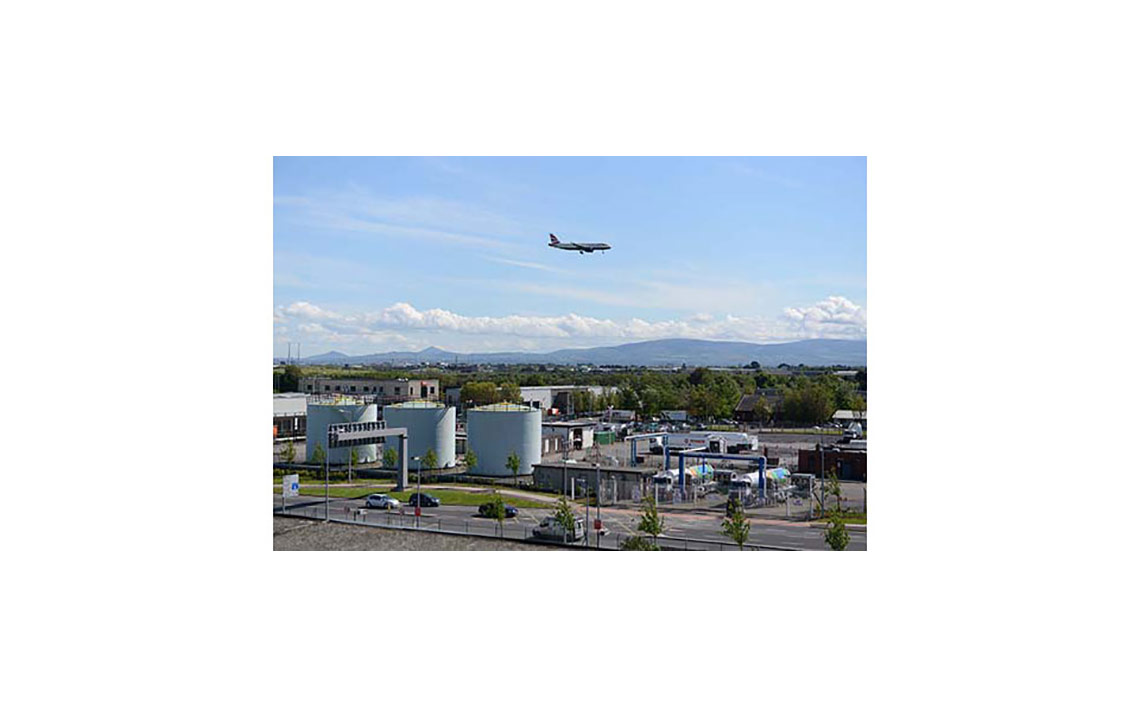 €40 million aviation fuel storage facility with six times the current capacity is to be built at Dublin Airport

Dublin Airport has awarded the Spanish company CLH Group a contract to Design, Finance, Build, Operate and Transfer (DFBOT) the aviation fuel storage facility at the airport.

CLH Group is investing €40m in a suite of services which will ultimately increase the existing aviation fuel capacity six fold. The contract comprises the construction of three additional tanks capable of storing 15,000,000 litres of aviation fuel in total, which is equivalent to the capacity of six Olympic sized swimming pools.

The three-year project starting this May, includes the commissioning of a fuel hydrant system around Pier 4 at the end of T2 and the building of fuel hydrant systems to other airport piers. Office and service buildings, fuel pumping stations as well as aircraft fuelling unit loading areas are also part of the redevelopment of the site.

"This significant upgrading of the aviation fuel facility is important for the airport and our airline customers in particular," said Dublin Airport Managing Director, Vincent Harrison. "We are building resilience, extra capacity and efficiency into our aviation fuel storage facility and future proofing it as passenger numbers continue to grow.

"Dublin Airport has returned to strong growth in the past two years in particular due to a combination of almost 50 new routes and services, significant additional capacity increases on a number of existing routes and nine new airlines starting services at the airport. This growth is set to continue as we prepare to welcome 11 new routes/services this year as well as two new long-haul charter destinations during the summer months," said Mr Harrison.

The current 5.3 acre aviation fuel facility, which is over 44 years old, is located on the airport's campus and can be identified by three large fuel tanks each with current capacity of 800,000 litres.

CLH Group will manage Dublin Airport's aviation fuel storage under a concession arrangement for 20 years.

CLH Group CEO, Jorge Lanza said "This is an exciting and challenging contract for the CLH Group, which is to significantly re-develop the current site while maintaining aviation fueling operations at all times. We have extensive experience in this area, providing aviation fuel storage facilities in 28 airports across Spain."

Dublin Airport had its busiest year ever in 2015 facilitating a record 25 million passengers and welcoming an extra 3.3 million passengers last year alone. Passenger numbers are up 17% for the first two months of the year with 3.4 million passengers travelling in January and February.

Dublin Airport has direct flights to 180 destinations in 40 countries on four continents.

CLH Group are experts in the transportation and storage of oil products in Spain. CLH has developed over 4,000 kilometres of oil pipelines and 40 storage facilities, with a capacity of 8 million cubic metres as well as providing aviation fuel facilities at 28 airports in Spain.