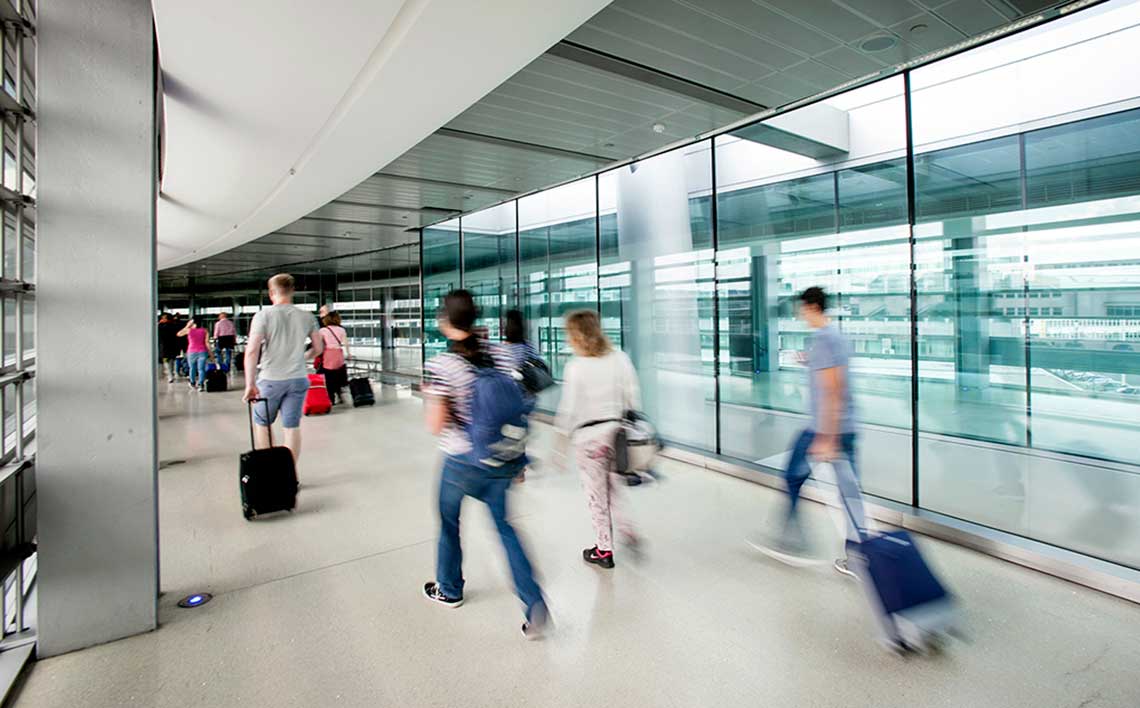 Dublin Airport has teamed up with global travel search engine Skyscanner to utilise its data technology services to offer customers a one stop shop for searching online for both destinations and great fares with airlines operating from the airport.

Skyscanner will provide Dublin Airport with a big dataset, through its Travel Insight tool which taps into the global search data from its 50 million monthly visitors.

Through the new partnership, Dublin Airport will benefit from a unique insight into passengers' planning and search preferences. Information analysed will help Dublin Airport develop its offering to further enhance the airport's status as one of Europe's most prominent points for passenger connections.

Dublin Airport will also host Skyscanner's flight search technology on Dublin Airport's App, giving passengers the ability to search and book travel destinations with airlines operating from Dublin Airport. Initially available to Dublin Airport's mobile app users, the bespoke search tool will also be rolled out to desktop users.

"We are delighted to partner with Skyscanner using its Travel Insight tool so we can deliver a better product and service to our customers," said Dublin Airport's head of channel and partner marketing at Dublin Airport, John Hurley.

"We have worked closely with Skyscanner to develop a one stop shop on our Dublin Airport App and dublinairport.com for passengers who are looking for great destinations and travel options at excellent fares. Skyscanner's leadership in search technology is core to understanding what drives choice for passengers who wish to connect to through Dublin Airport," he added.

The tool was developed for Dublin Airport using an API from Skyscanner for Business, the travel search engine's B2B unit offering a suite of products helping to power the travel Internet. Skyscanner's powerful data technology is now being capitalised on by a number of businesses in the aviation industry, including airlines Iberia Express and Flybe, and Edinburgh and Naples Airport's, amongst others.

Hugh Aitken, Skyscanner's Commercial Director added, "We are delighted to be partnering with Dublin Airport to provide them with technology which will help gain valuable market insight to inform and develop its status as a leading hub. Skyscanner is in a unique position to provide these insights given our significant and growing audience of users and data. Coupled with providing our API technology, we hope this will help passengers get the most of the gateway opportunities that Dublin can provide".

Dublin Airport has direct flights to over 180 destinations in 38 countries on four continents.