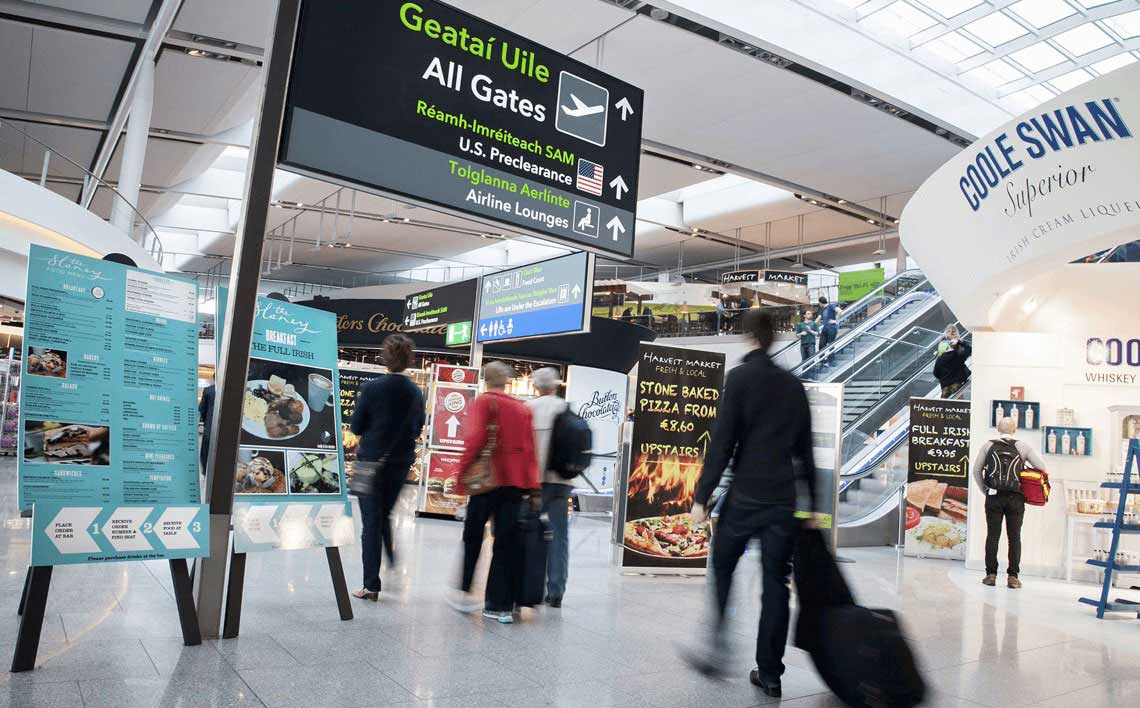 An estimated 30,000 Irish soccer fans will travel from Dublin Airport to the Euro 2016 finals over the next two weeks.
A total of 106 flights are due to carry fans to Ireland's three Group E games against Sweden, Belgium and Italy. Airlines have added 39 extra flights to the normal schedule to Paris, Lille and Bordeaux to help cope with the increase in demand from fans.
Many fans are also expected to travel on flights to other destinations in France and Belgium and then continue their journey to the three match venues. In total, Dublin Airport has more than 150 departures to France per week this summer season, so fans had a wide choice of destinations.
Over this weekend alone, 64 flights, including 13 extra services, are scheduled to bring fans to Paris in time for the Republic of Ireland's first game against Sweden at the Stade de France on Monday.
Another 21 flights, including 18 extra services, will operate from Dublin to Bordeaux ahead of Ireland's second match, which is against Belgium on Saturday, June 18. And 20 flights, including eight additional services, will depart to Lille and airports nearby in the run-up to Ireland's final group game against Italy on Wednesday, June 22.
Dublin Airport will also welcome a significant number of Northern Ireland soccer fans over the next two weeks, as they travel to games in Nice, Lyon, and Paris. Northern Ireland play in Group C with games against Poland, Ukraine and Germany.