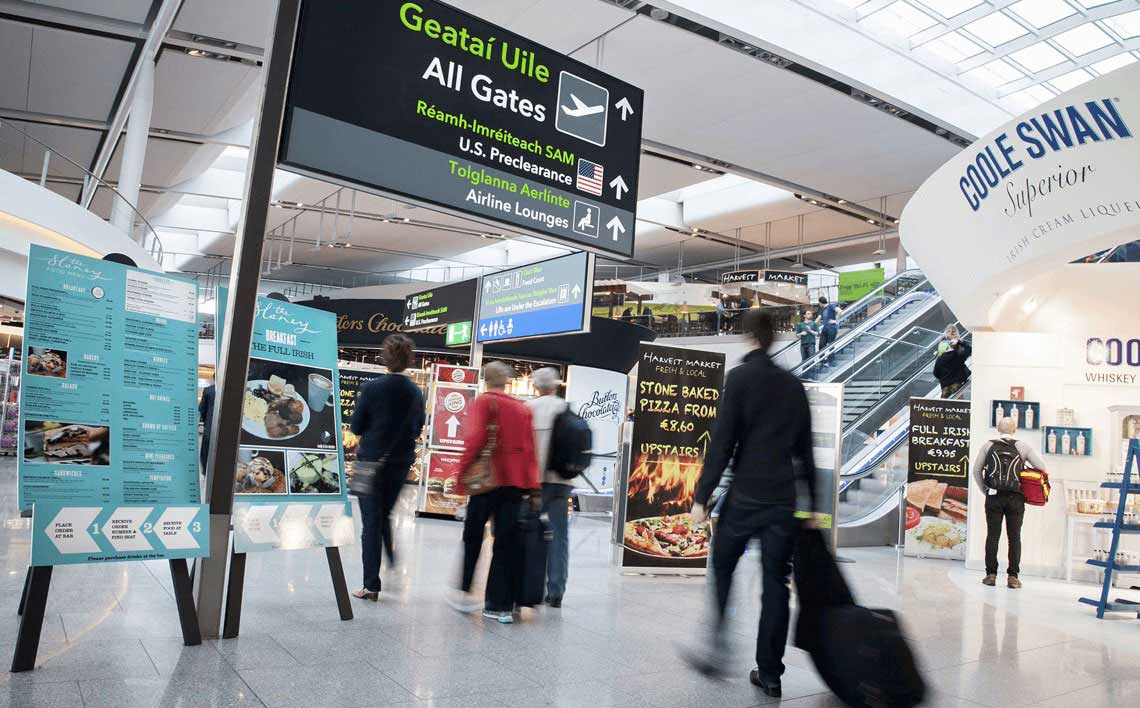 Dublin Airport welcomed Ethiopian's Dreamliner today Friday, March 20. This is the first time a B787 scheduled passenger flight touched down at Dublin Airport.
The airline was making a short visit to Dublin in advance of the official launch of the new three times weekly Addis Ababa-Dublin-Los Angeles service on June 20.
Minister for Transport, Tourism and Sport, Paschal Donohoe welcomed The Ethiopian Airlines Dreamliner B787 into Dublin Airport for the first time: 'This is a very exciting day for Dublin airport and for Irish tourism.
"I very much look forward to the start of Ethiopian Airlines' new Addis Ababa-Los Angeles service via Dublin Airport in June, using the very impressive Dreamliner. The new routes will strengthen Ireland's connectivity to the west coast of the United States and will provide the first direct link to Ethiopia and other points in Africa and beyond from the Ethiopian Airlines Addis Ababa hub, offering additional choice and convenience for passengers."
Ireland has granted Ethiopian what are termed fifth freedom rights, which enable the airline to sell tickets on all sectors of the new Addis Ababa to Los Angeles route.
Welcoming the arrival of Ethiopian's Dreamliner to Dublin, daa Chief Executive Kevin Toland said "Ethiopian's Dublin route will be the only direct service connecting Africa with Ireland and the west coast of the US. The new service will reconnect Dublin with Los Angeles and bring unrivalled connectivity in Africa, opening up opportunities from its Addis Ababa hub to almost 50 African destinations.
"We are looking forward to welcoming the inaugural direct flight from Addis Ababa on June 20," he added.
Tewolde Gebremariam, CEO of Ethiopian Airlines Group: "We are proud to be the first airline to link Africa and Ireland and bring the ultra-modern 787 aircraft to Dublin airport. I wish to thank the Government of Ireland and the airport authority for their tremendous support, which has enabled the start of our flight in June. Our flights connecting Addis Ababa, Dublin and Los Angeles will play a critical role in the expansion of trade, tourism and investment between the fast growing continent of Africa and Ireland".
Ethiopian is one of five new airlines launching services from Dublin Airport this summer. Vueling, WOW Air, Transavia and Finnair will commence services to Barcelona, Reykjavik, Paris-Orly and Helsinki respectively at Dublin over the coming months.