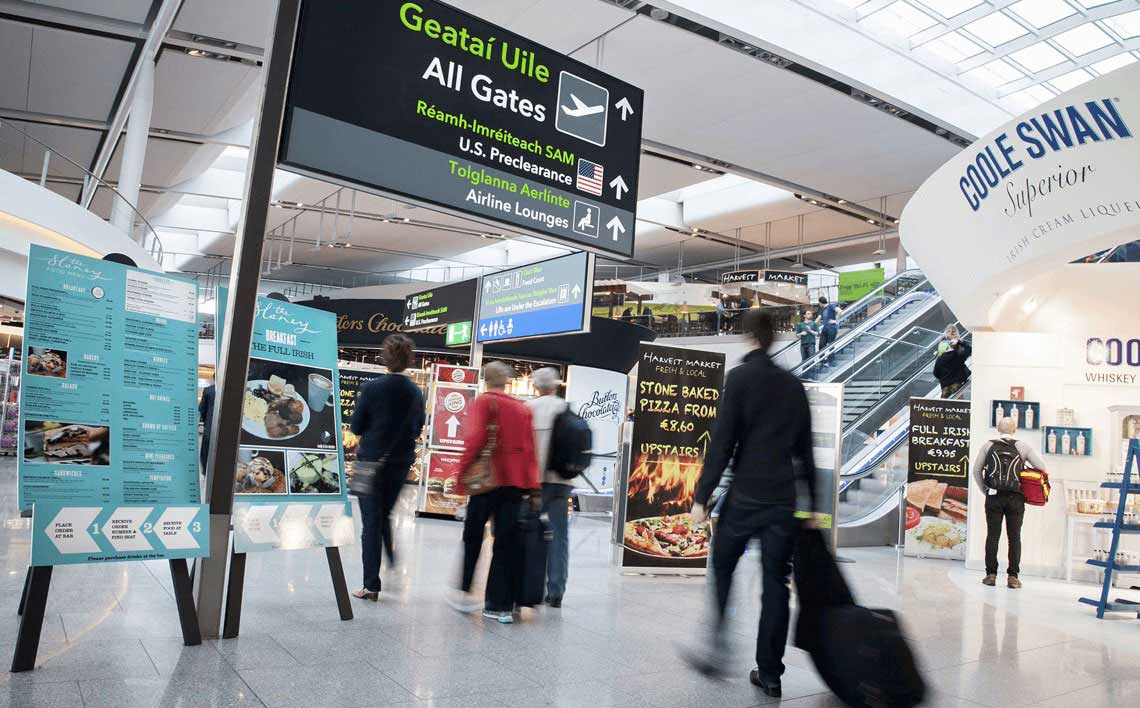 Ethiopian Airlines is moving its European hub to Dublin Airport from next month.
The move will see Ethiopian transit 10 transatlantic flights per week through Dublin Airport to destinations in the United States and Canada. The flights will stop at Dublin Airport for refuelling on the westbound leg of the journey only.
"We are delighted that Ethiopian Airlines has chosen Dublin Airport for its European transit fuel stops," said Dublin Airport Managing Director Vincent Harrison. "This is a significant piece of business for Dublin Airport, which deepens our relationship with Ethiopian, and creates a solid platform for potential future business and growth opportunities. A number of other European airports were bidding for this contract, so it's particularly pleasing to have won it."
Ethiopian Airline's daily Boeing 777 flight from Addis Ababa to Washington DC and its three times weekly Boeing 787 Dreamliner flight from Addis Ababa to Toronto will stop at Dublin Airport for refuelling from May 10.
As it is a transit stop, Ethiopian will not be accepting passengers in Dublin for the onward flights to either Washington or Toronto. The refuelling stop is required on Ethiopian's westbound journeys only, as the high altitude at Addis Ababa Airport means aircraft use more fuel on take-off there.
The decision in relation to the transit stops at Dublin comes in advance of Ethiopian Airlines starting its new three times weekly direct passenger services from Dublin to Los Angeles and from Dublin to Addis Ababa. These two new routes are due to commence on June 20.
Michael Yohannes, Irish Area Manager for Ethiopian's Airlines said the airline was looking forward to launching its new routes from Dublin to LA and Dublin to Addis Ababa in June. "We're already seeing strong demand for these services in the Irish market," Mr Yohannes added.
Passenger numbers at Dublin Airport have increased by 17% in the first three months of this year, as more than 4.7 million people have passed through the airport.
This year Dublin Airport will have 21 new routes; comprising 10 new European services, four new transatlantic services, five new services to Britain and two new African destinations.
Dublin Airport, which this year celebrates 75 years of connecting Ireland to the world, welcomed 21.7 million passengers in 2014 and is Ireland's key international gateway.
Dublin will serve 167 scheduled destinations this year, with 15 North American destinations, 25 UK cities, 122 Continental European destinations, 3 African destinations, and 2 destinations in the Middle East.