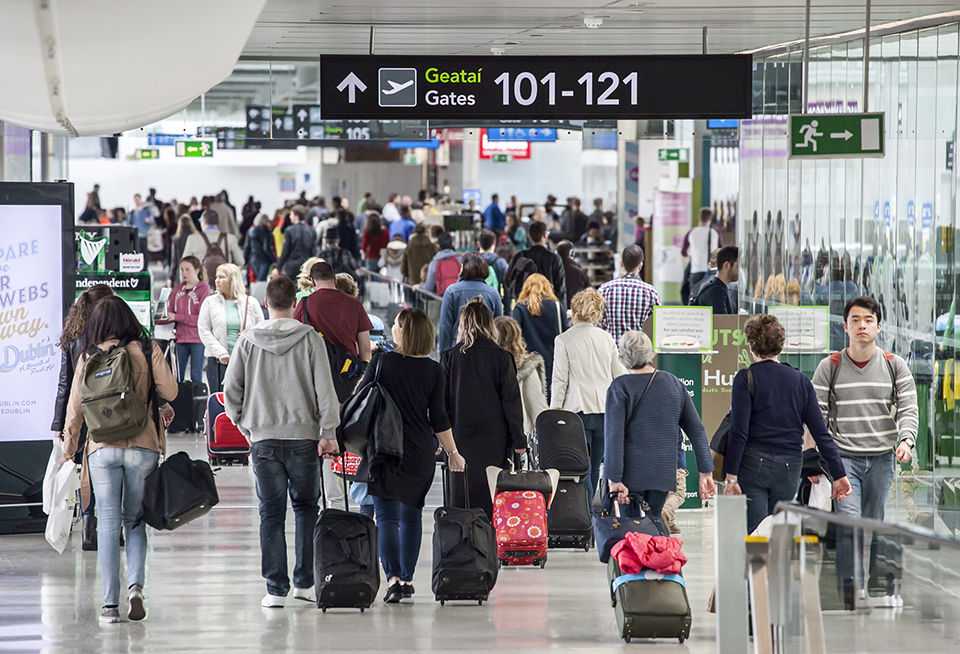 More than 138,000 passengers used Dublin Airport as a hub to connect to an onward destination during the first three months of the year, a 60% increase on the same period in 2015.

The number of passengers connecting from the UK and mainland Europe and transferring onwards to the United States increased by 68%.

Passengers transferring in the opposite direction, from the US to Britain or the Continent, grew by 72%.

"More and more passengers are choosing to use Dublin Airport to connect to the US from the UK and from the US into UK and continental European destinations," said Dublin Airport Head of Transfer Product, Ronan Fitzsimons.

Boston, New York (JFK) and Chicago are the most popular onward destinations from Dublin with an extra 65,000 connecting passengers during the first quarter of 2016.

Dublin Airport has direct flights into 21 airports in the UK where the most popular connecting destinations are London Heathrow, Manchester and Edinburgh.

Dublin-London is the busiest route in Europe and the second biggest in the world.

Mr Fitzsimons said: "We are working closely with our airline partners to build Dublin Airport as a gateway.

"Dublin Airport is the only major airport in Europe to offer US preclearance, which enables passengers to save time on arrival in the US by completing all the necessary immigration and customs checks prior to departure.

"Dublin Airport is now fifth among European airports for the number and frequency of routes into North America behind Heathrow, Paris, Frankfurt and Amsterdam."

He added: "All boarding gates are located under one roof between two terminals making it easier for customers to make connections to Britain, Europe and North America via Dublin. In addition our new Flight Connection Hosts will assist all our connecting passengers through our seamless first class connecting product."

Dublin Airport offers free unlimited WiFi and a free virtual digital assistant to help passengers who have onward connections. This can be accessed on any mobile device through www.dublinairport.com/dubhub

Dublin Airport, which is Ireland's key international gateway, welcomed over 5.5 million passengers through Dublin Airport in the first three months of the year, representing a 17% increase, or an extra 817,000 passengers.

The Airport has direct flights to over 180 destinations in 40 countries on four continents.