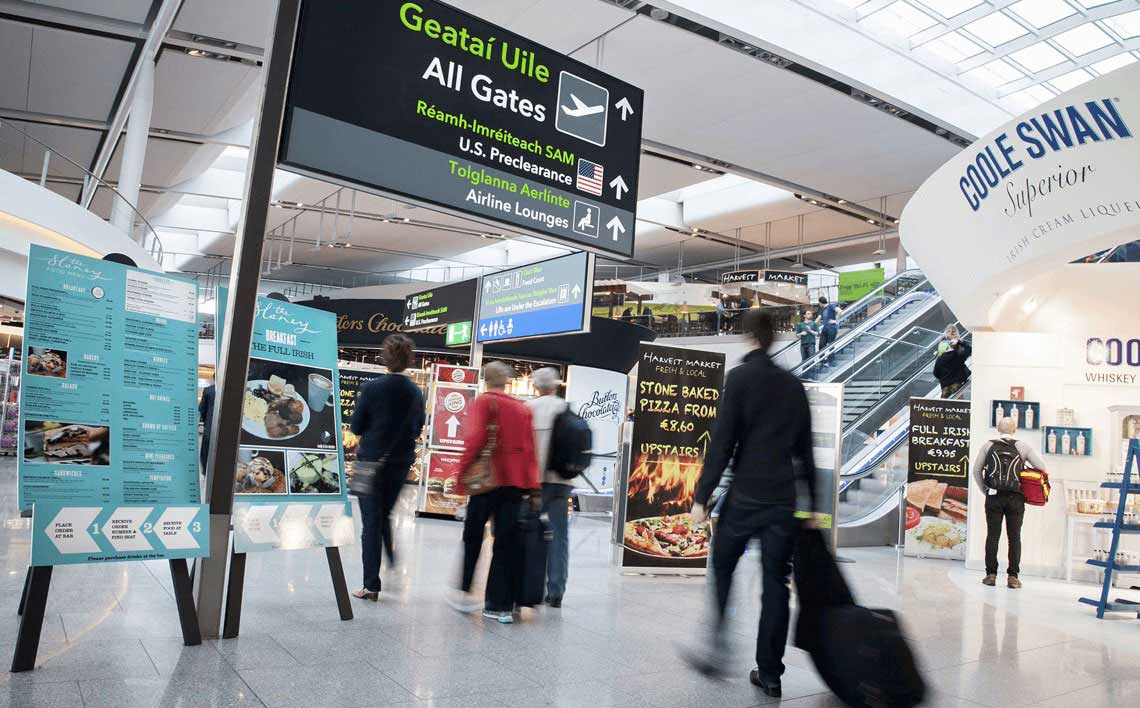 SAS - Scandinavian Airlines, celebrates 50 years flying at Dublin Airport today April 1, 2016.

The airline first started services at Dublin on April 1, 1966 and has carried over 4.5 million passengers on its three routes between Dublin, Copenhagen, Stockholm and Oslo since then.

"We're very proud of our half century partnership with SAS who are Dublin Airport's longest serving foreign carrier and we'd like to congratulate them on reaching this major milestone," said Dublin Airport Managing Director Vincent Harrison.

"This is a fantastic success story at Dublin Airport and I want to thank SAS for its continued commitment to the Irish market over those five decades. SAS has expanded its business over the years by adding new routes and growing capacity, which has further strengthened the connection between Irish and Scandinvanian people," he added.

SAS started services with a Carvelle aircraft flying three times weekly between Dublin Airport and Copenhagen during its early years on the route. Today the airline operates a mix of Airbus and Boeing jets on 24 flights per week to three destinations.

"SAS is extremely proud to be celebrating 50 years of service between Dublin Airport and Scandinavia. From humble beginnings with 3 flights a week between Dublin and Copenhagen, we now operate up to 24 flights a week from Dublin to Copenhagen, Stockholm and Oslo," said Alan Sparling, Country Manager for SAS in Ireland.

"SAS has carried the equivalent of the entire population of Ireland on its route network from Dublin Airport during the past 50 years. We remain committed to serving the Irish market in the coming decades and we will continue to develop our services here and grow passenger numbers into the future," he said.

SAS is a member of the Star Alliance group which comprises 28 airlines worldwide.