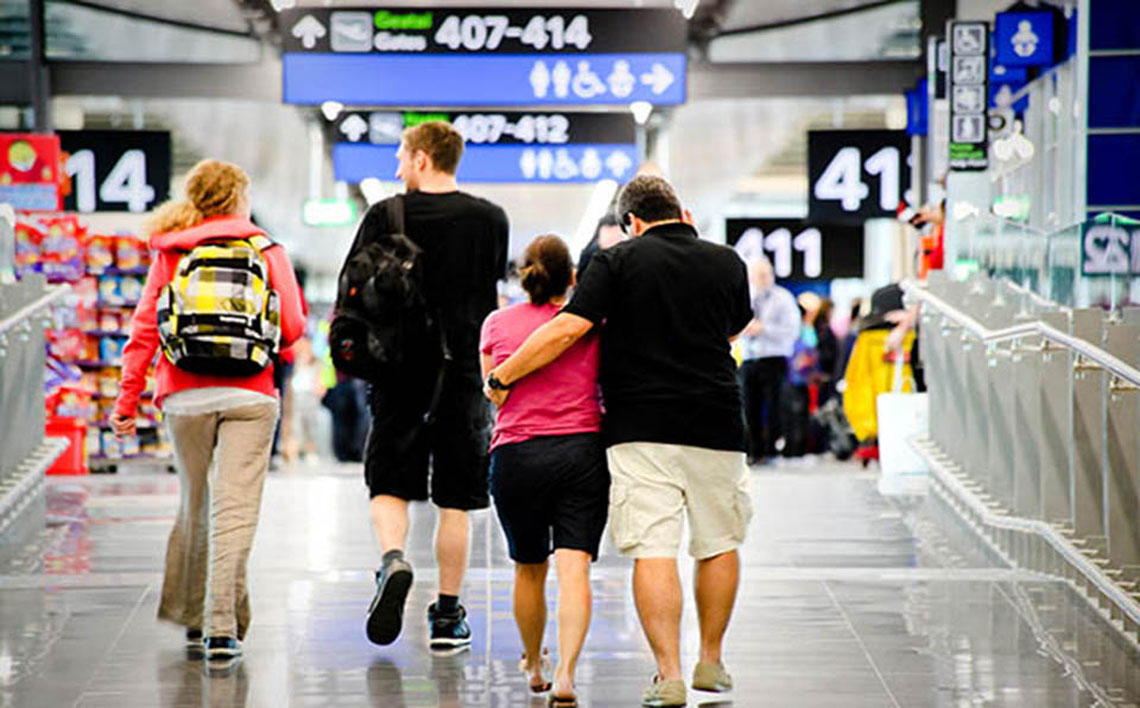 More than 425,000 passengers are expected to travel through Dublin Airport this June Bank Holiday weekend, a 3% increase over the same weekend last year.
Over 2,860 flights will arrive and depart during the June Bank Holiday, which is expected to be the busiest weekend of the year so far, according to Dublin Airport spokeswoman Siobhán O'Donnell.
"We're expecting an average of more than 106,000 passengers per day over the four days between Friday, May 31 and Monday, June 3. The Bank Holiday Monday will be the busiest day of the Bank Holiday weekend, with 740 aircraft arriving and departing in a single day," Ms O'Donnell said.
"This weekend is set to the busiest of the year so far, so to ensure a smoother journey we would strongly advise passengers to prepare for security in advance and go directly to the security screening area once they have checked-in."
This weekend also sees the launch of WestJet's new direct summer service to the Canadian city of Calgary in Alberta. "The Calgary route is one of 23 new routes/services being added to Dublin Airport's network this summer, offering more choice that ever to consumers in Ireland and record levels of connectivity for the Irish tourism industry," Ms O'Donnell added.
More than 9.3 million passengers have travelled through Dublin Airport in the first four months of this year, a 7% increase over the same period last year. Dublin Airport has welcomed more than 650,000 additional passengers in the first four months of 2019.
Dublin Airport has flights to almost 200 destinations in 43 countries, operated by 53 airlines and is the 11th busiest airport in the European Union.
Dublin Airport has the following advice for passengers travelling over the course of this Bank Holiday weekend:
• Passengers are advised to check which terminal their flight is departing from BEFORE leaving home. Aer Lingus, Aer Lingus Regional, Emirates, Norwegian and all the US carriers operate from Terminal 2, while all other airlines operate from Terminal 1.
• Passengers should plan to arrive in the terminal building at least 90 minutes before their flight departure time, irrespective of whether they are checking-in online or at the airport.
• Passengers are strongly advised to go directly to the security screening area once they have checked-in.
• EU Aviation Security regulations concerning liquids are still in place. In this regard, passengers are advised to check the details of these regulations HERE BEFORE setting out on their journey to the airport.
• Once again passengers are reminded to remove all sharp objects from hand luggage. These objects should be packed into checked in luggage, in addition, all laptop computers must be removed from their outer casing for security screening.
Dublin Airport will have Customer Care teams on duty across both terminals this Bank Holiday weekend to help passengers with their journey through the airport.