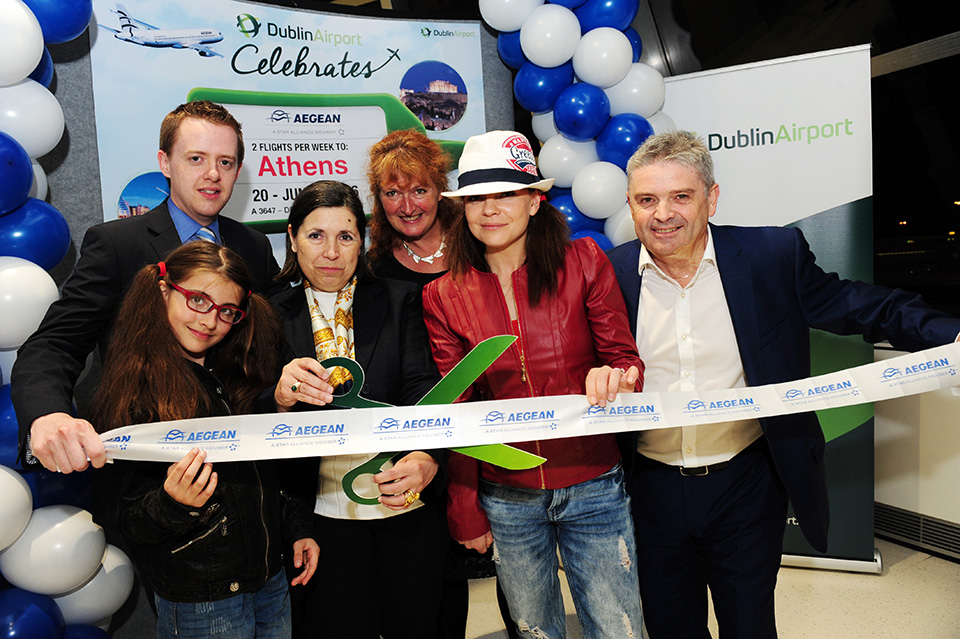 Dublin Airport welcomes new airline, Aegean Airlines launching a new service to the Greek capital Athens.
"Welcoming a new airline is always a very special occasion at Dublin Airport," said Dublin Airport, Senior Vice President Marketing, Jon Woolf.
"Athens is steeped in history and has so much to offer. I have no doubt this will be a very popular location for both business and leisure passengers. This new service allows customers from Dublin to travel to Athens and onto 30 destinations on Aegean's route network," he added.
Aegean Airlines, which is part of the Star Alliance network, is flying an A320 aircraft twice weekly from Dublin to Athens from June 20 until September 19, 2016.
Athens is one of the world's oldest cities, with recorded history spanning around 3,400 years. Classical Athens was a centre for the arts, learning and philosophy, home of Plato's Academy and Aristotle's Lyceum; it is widely referred to as the cradle of Western civilisation and the birthplace of democracy. Today, Athens is central to economic, financial, industrial, political and cultural life in Greece.
Flights will depart Dublin every Monday and Saturday at 23.15, arriving in Athens at 05.05.
Last year Dublin Airport had a record year, with over 25 million passengers travelling through the airport. Dublin Airport has welcomed over 10.3 million passengers in the first five months of this year, representing a 14% increase, or an extra 1.3 million passengers so far this year.

Dublin Airport has direct flights to over 180 destinations in 40 countries on four continents.
Image above: Dublin Airport Market Intelligence, Brian Gallagher, Annixi Nicole Tsitinis, Ambassador of Greece Katia Georgiou, Charmaine McRoberts, Lynda Betsch and Dublin Airport Senior Vice President Marketing, Jon Woolf at the launch of Aegean Airlines new service from Dublin to Athens.