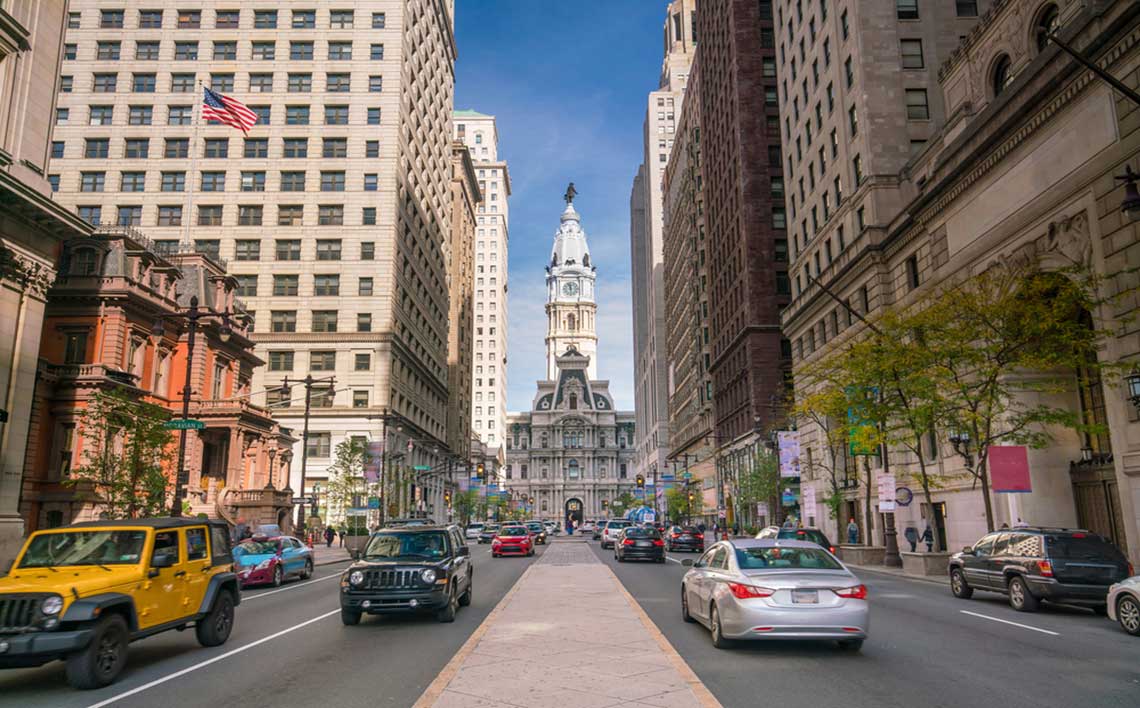 Dublin Airport is delighted to welcome Aer Lingus' new direct service to Philadelphia.
The airline is operating its year-round services four times per weekly initially increasing to a daily service from May, 2018.
"This is Aer Lingus' 12th transatlantic route from Dublin Airport and we are delighted to see its route network go from strength to strength," said Dublin Airport Managing Director Vincent Harrison.
"I have no doubt Philadelphia will be a popular destination for both business and leisure passengers and will further boost trade and travel between Ireland and the US," he added.
Passengers travelling on Aer Lingus' new service to Philadelphia will use US Pre Clearance facilities at Dublin meaning passengers save time on arrival in the US by completing all the necessary immigration and customs checks prior to departure. The only queue a pre cleared passenger encounters on arrival in the US is the taxi queue to their final destination.
Since 2014, Aer Lingus, working in tandem with Dublin Airport, has significantly expanded its North American business in recent years and built a substantial transfer business. The new service to Philadelphia will have onward connections from Dublin to 24 other cities including Berlin, Edinburgh, Brussels and Hamburg.
"Dublin Airport's transatlantic traffic has doubled in the past five years and Dublin is now the fifth largest airport in Europe for North American connectivity after Heathrow, Paris, Frankfurt and Amsterdam," according to Mr Harrison.
Aer Lingus' new service to Philadelphia is the first of five new long-haul routes to launch this year. Aer Lingus will launch Seattle in the coming weeks, Air Canada will operate flights to Montreal, Cathay Pacific will launch a new direct route to Hong Kong and Hainan Airlines will start direct services to Beijing.
More than 3.8 million passengers have used Dublin Airport in the first two months of this year, which is a 5% increase on the first two months of last year.
Dublin Airport has flights to 195 destinations in 42 countries operated by more than 50 airlines.
Flying Aer Lingus? Book a relaxing stay at the Dublin Airport Lounge