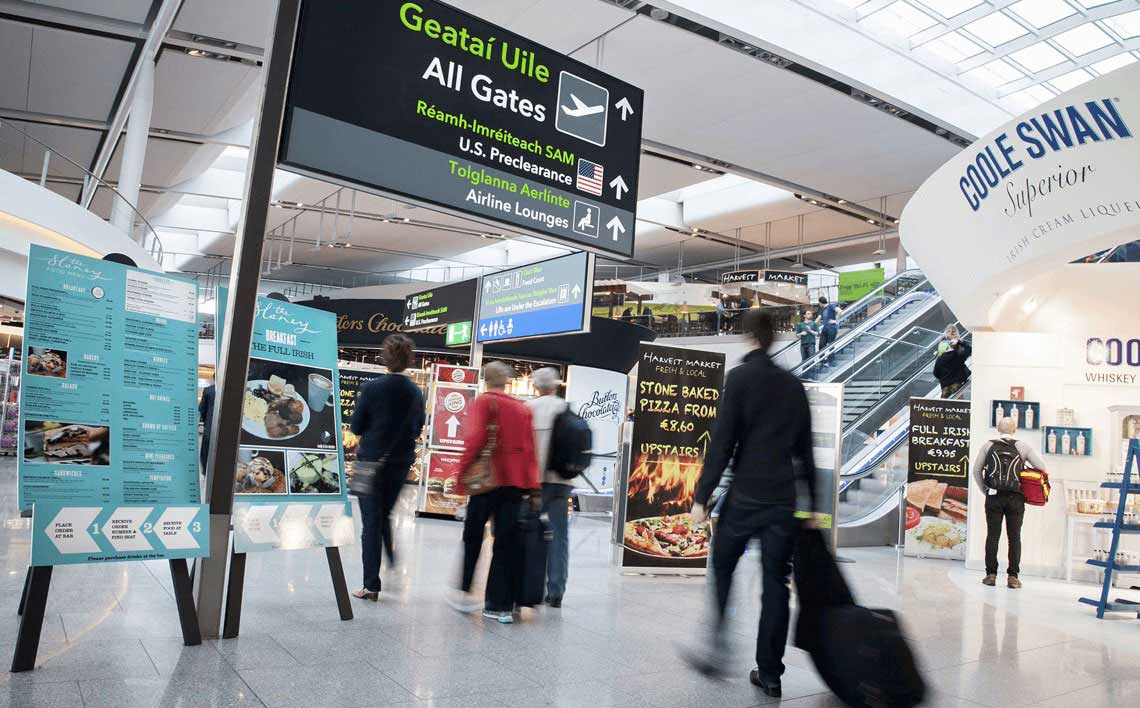 Dublin Airport welcomes Aer Lingus Regional, operated by Stobart Air, new service to Doncaster Sheffield.
Dublin Airport Managing Director Vincent Harrison said he was delighted to welcome Aer Lingus Regional's new service to Doncaster Sheffield, the airline's fourteenth service from Dublin.
"South Yorkshire is steeped in history and has many beautiful attractions for those in search of cultural and activity breaks," he said.
"This new route will also offer a wide range of convenient transatlantic connections via Dublin for UK passengers coming from this area. We look forward to working closely with Aer Lingus Regional and Stobart Air to promote this new service and enhanced connectivity between Ireland and Britain," Mr Harrison added.
The new service will operate five times weekly from Terminal 2.
Boarding the inaugural flight today, Ronan Whitty, Head of Revenue Management at Stobart Air, said: "We are delighted to add Doncaster Sheffield to the Aer Lingus Regional schedule and we are looking forward to welcoming the first passengers on board today's inaugural flight".
"The new route means that Aer Lingus Regional now serves 20 key destinations across the UK; Ireland and France, and reflects the ongoing success of our franchise partnership with Aer Lingus."
"We are also particularly excited to be able to offer our customers based in South Yorkshire an easy, convenient and great value way to connect to Aer Lingus's transatlantic services to the US and Canada via Dublin. This will save customers hours of travel time and queueing in US airports by availing of US customs and border pre clearance facilities in Dublin Airport prior to boarding.
Dublin Airport wishes Aer Lingus Regional's new service to Doncaster every success.