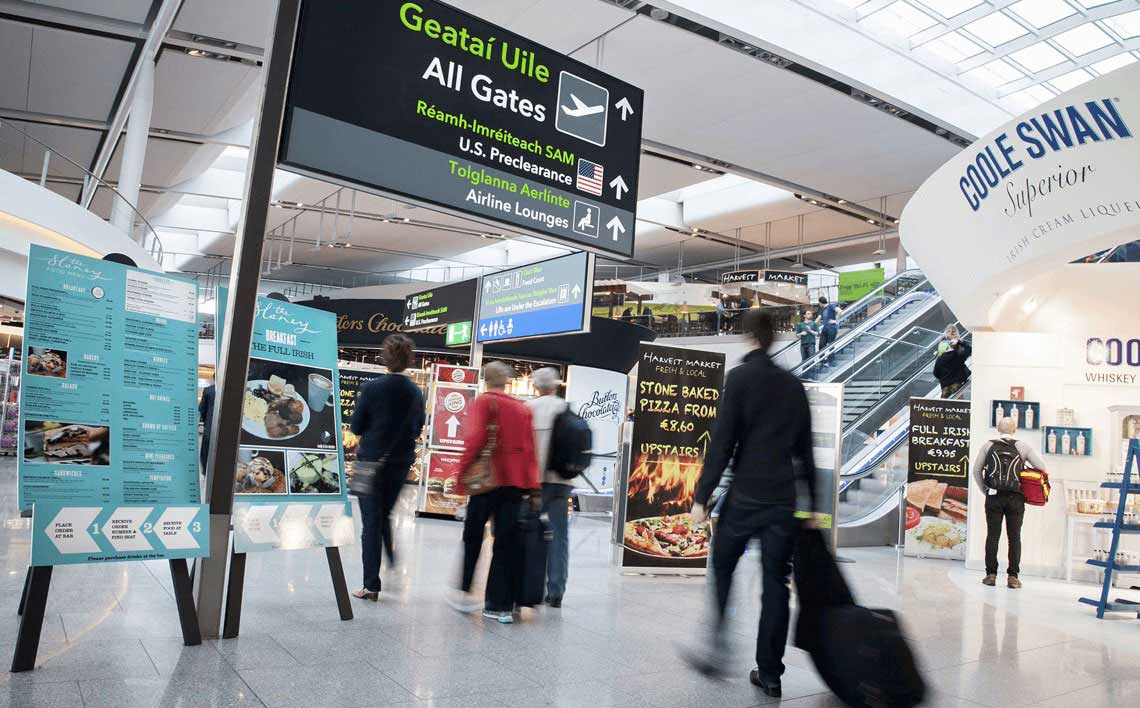 Dublin Airport welcomes Aer Lingus Regional, operated by Stobart Air, service to East Midlands.
"We are delighted to see flight connections between Dublin and East Midlands," said Dublin Airport Managing Director, Vincent Harrison. "This new service offers additional choice for both business and leisure passengers travelling between Ireland and Britain and also provides easy connections to Dublin Airport's growing route network.
Aer Lingus Regional currently fly to 15 destinations in the UK and we look forward to welcoming Doncaster Sheffield and Newquay to the schedule in May," Mr Harrison added.
Commenting at the inaugural flight, Ronan Whitty, Head of Revenue Management at Stobart Air, said: "We are delighted to add East Midlands Airport to the Aer Lingus Regional schedule."
The new route connects Dublin with one of the UK's busiest airports and means that the airline is now servicing 27 of the main UK destinations from Ireland. As a regional airline, connectivity and choice is key for our customers and the addition of East Midlands reflects our ambition to provide more options for our passengers." He added.
Aer Lingus Regional expects to carry up to 30,000 customers on the route in the first year.
daa will continue to work closely with Aer Lingus Regional to progress further growth opportunities in 2015.