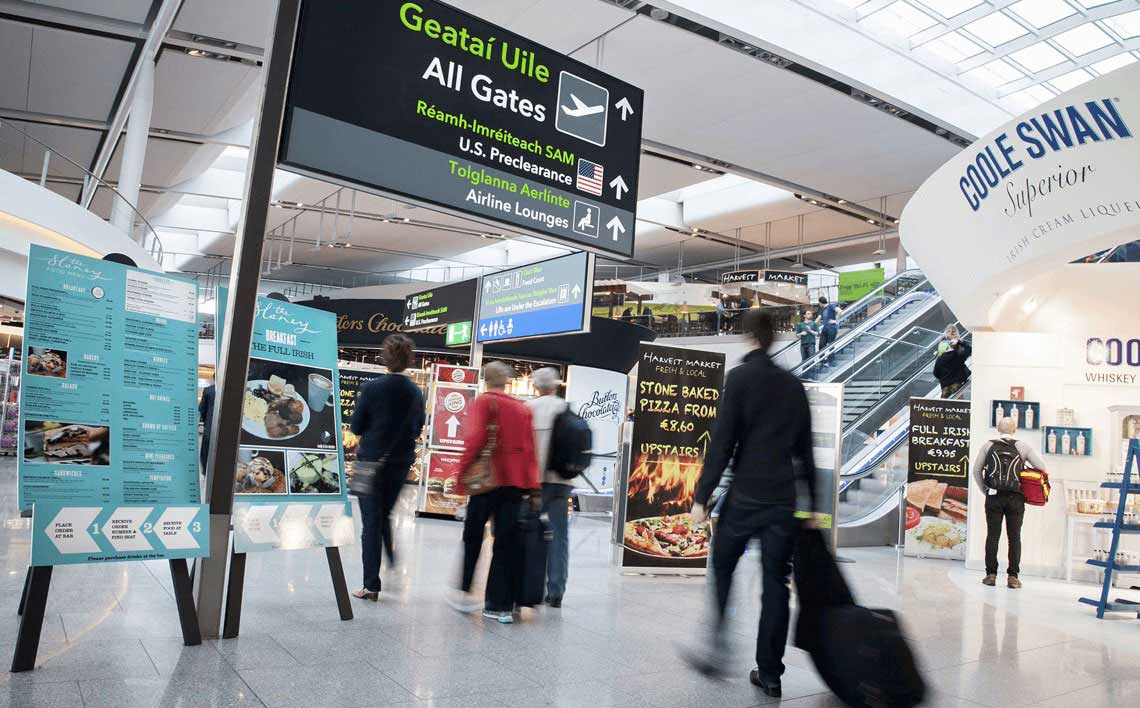 Aer Lingus Regional, operated by Stobart Air, is to add a new East Midlands service to its growing Dublin route network from next February.
Air Lingus Regional expects to carry up to 70,000 customers during the first year on the new service, which will have twice daily return flights operated by the company's brand new fleet of regional aircraft.
The launch of the new service to East Midlands Airport is part of a franchise agreement between Stobart Air and Aer Lingus. All Aer Lingus Regional flights to and from East Midlands will operate from Dublin Airport's Terminal 2, and will connect with Aer Lingus' transatlantic route network.
Stobart Air's Chief Commercial Officer Simon Fagan, said the launch of the new East Midlands service was a "significant milestone" as it marked the 28th route launch for Stobart Air under the franchise agreement with Aer Lingus.
"This route to East Midlands from Dublin Airport will offer more options, choice and convenience for Aer Lingus Regional customers travelling between Ireland and the UK," Mr Fagan said.
Dublin Airport Managing Director, Vincent Harrison welcomed the launch of the new Aer Lingus Regional service to East Midlands, which he said would offer additional choice to passengers travelling between Ireland and Britain and also provide easy connections to Dublin Airport's expanding long-haul network.
"Dublin Airport is becoming a significant European hub for transatlantic traffic, and the addition of this Aer Lingus Regional service will enable even more UK-based customers to experience the excellent transfer product at Dublin," Mr Harrison added.
"East Midlands-based passengers connecting at Dublin have access to a huge range of choice on North American destinations and can also avail of pre-clearance facilities for US-bound flights, meaning all US customs and immigration checks are carried out in Dublin prior to take-off."
Mr Harrison said Dublin Airport executives would be "working closely with Aer Lingus Regional to promote the new service to East Midlands and the recently launched Leeds Bradford service because of the significant potential for onward connections at Dublin Airport".
The new service will begin operations on February 4, 2015. There will be two flights per day during the week, and one daily flight at weekends. East Midlands Airport is located close to the cities of Derby, Nottingham and Leicester in the UK.